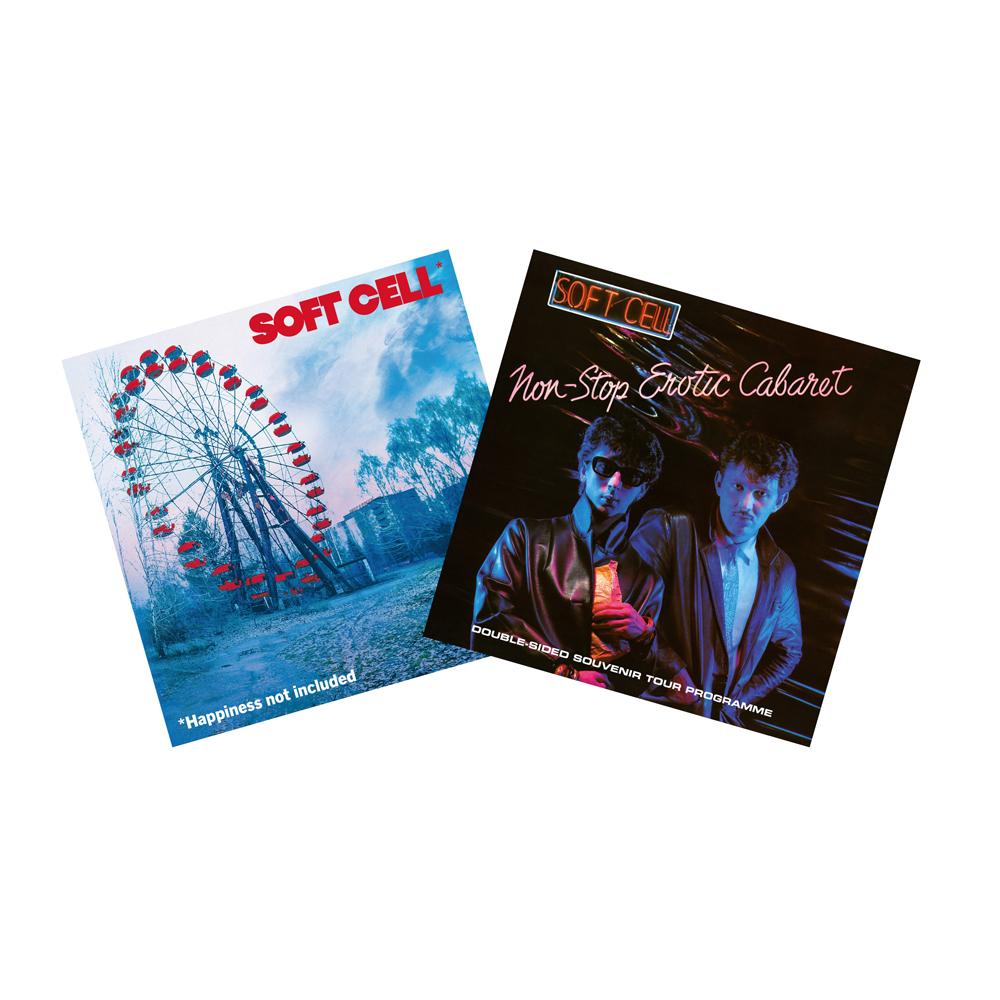 Soft Cell - Tour 2021 Merchandise - Double Sided Souvenir Tour Programme
SCTMTP
In Stock
Soft Cell - Tour 2021 Merchandise - Double Sided Souvenir Tour Programme
From the team that brought you the acclaimed book To Show You I've Been There, we are delighted to present a special limited edition programme to accompany the forthcoming UK tour. Celebrating the 40th anniversary of Non-Stop Erotic Cabaret and introducing the new album Happiness Not Included, this 12 x 12 inch glossy programme features previously unpublished photos, new interviews with Marc and Dave and essays by Adrian Thrills, with an in-depth retrospective on the recording of Non-Stop Erotic Cabaret.
Strictly limited to 1000 copies only!
Soft Cell's 2021 UK tour commences 10th November 2021. As Soft Cell's exclusive online tour merchandiser we are making available those items that will be available at the show for those who won't be attending or who prefer to order online.
Please also note that some of the Soft Cell music pre-order products not available until well into 2022. Orders will not be split into separate despatched so please place separate orders for those items requiring an earlier delivery.
Format: Double Sided Souvenir Tour Programme
Catalogue Number: SCTMTP
Release Date: November 2021