Soft Cell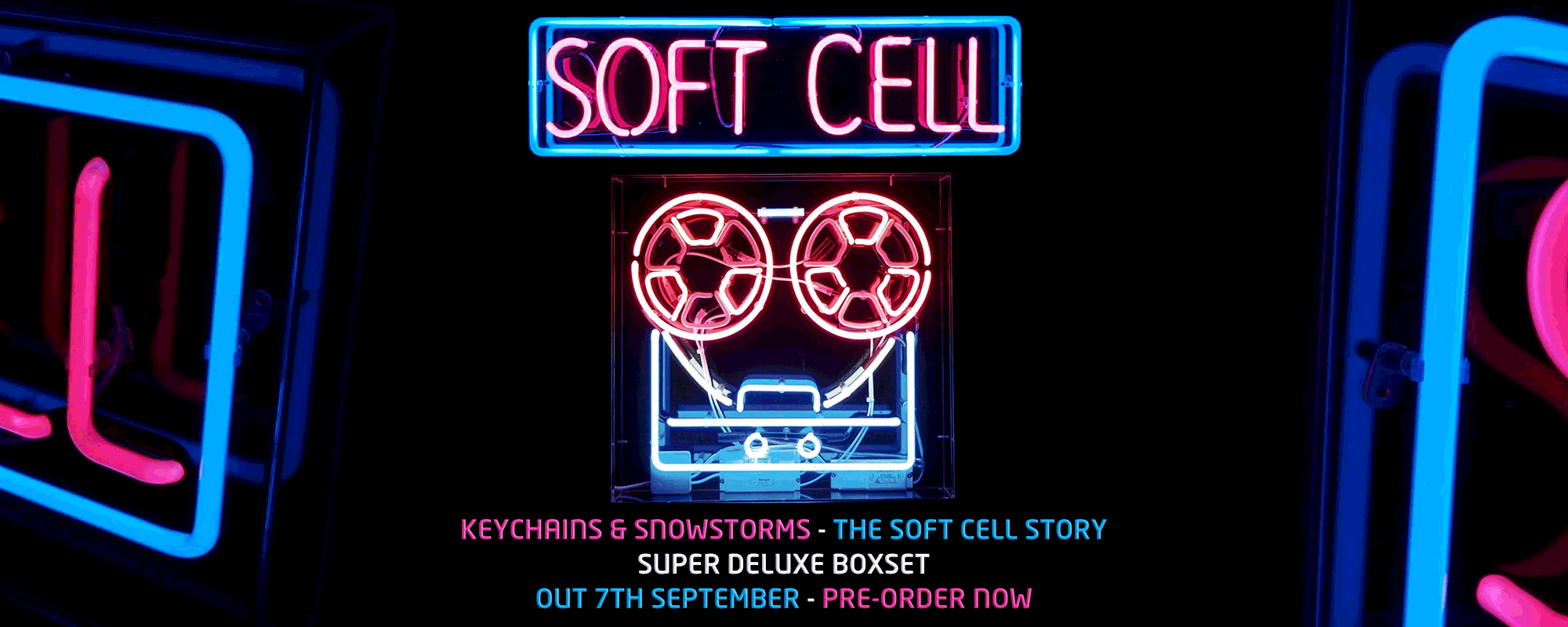 To kick off Soft Cell's 40th anniversary year, Lexer Music are pleased to be exclusively hosting a brand new range of official Soft Cell merchandise, with further new items arriving throughout 2018. Keep visiting the site for more information.
First up were three T-shirts, limited to an initial batch only. Please see individual designs for full info and remaining sizes / styles. We are also offering Soft Cell 'It's A Mug's Game' mugs.
Available now to pre-order for release in late July is a range of 4 new t-shirts, a betsitter tea towel and a triple art print collection. A reduced price super bundle is also available only until the cut-off date of Monday 2nd July that includes the tea towel and art print collection for free!
Also still available by special order are special Soft Cell neon signs. Priced at £990, the signs come with a numbered certificate of authenticity signed by Marc and Dave. For more information on this item only, please contact shop@softcell.co.uk
Marc Almond and Dave Ball will mark their 40th anniversary as Soft Cell in fine style at London's The O2 on September 30th to reunite and perform together for the first time since 2003. The 'Say Hello, Wave Goodbye' show will also be Soft Cell's only and last ever show.
Now available to pre-order: Soft Cell - Keychains & Snowstorms – The Soft Cell Story - (Super Deluxe Boxset) out 7th September 2018.