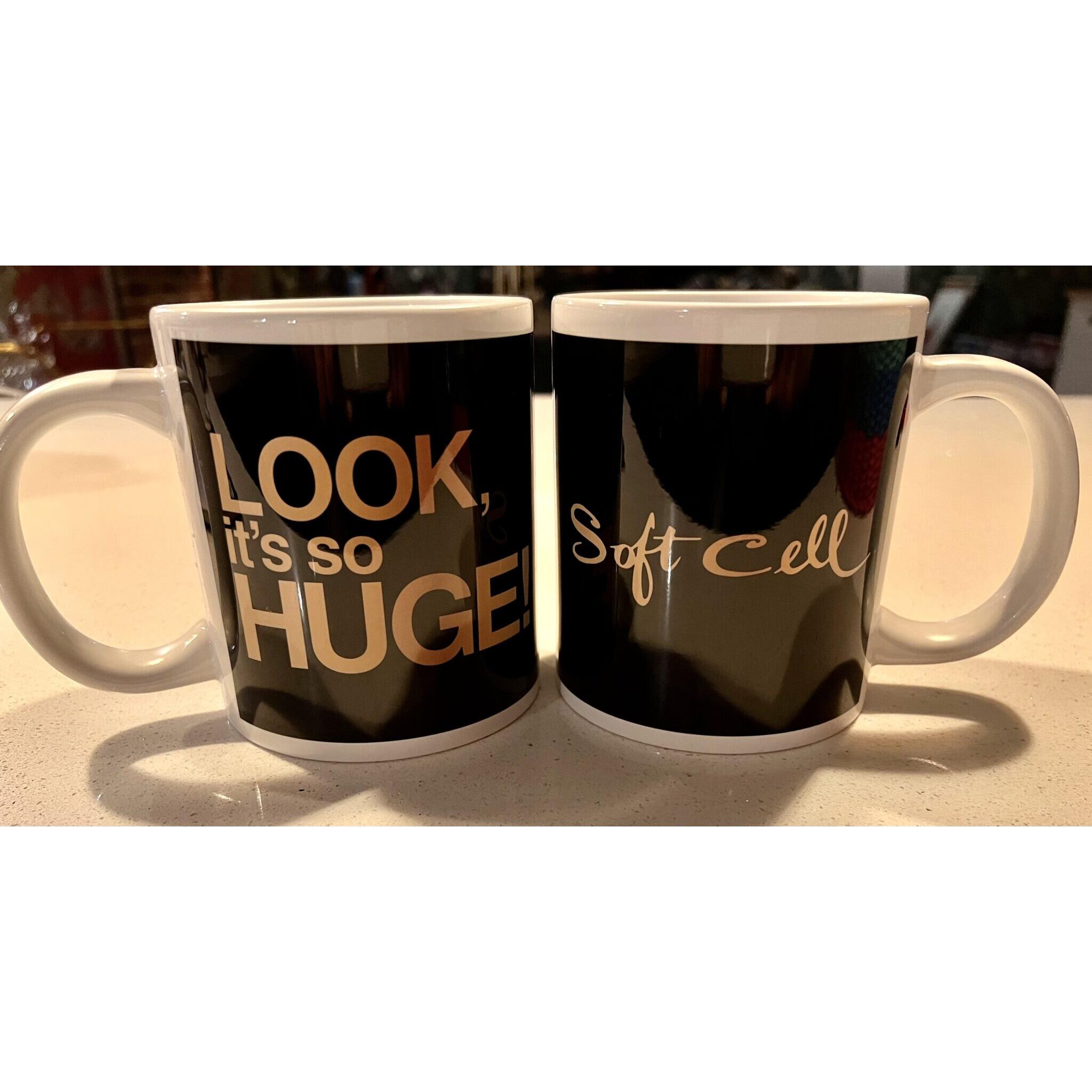 Soft Cell - Look it's so Huge - Black/Gold Ceramic Pint Mug
SCLISHMUG
In Stock
Soft Cell - Look it's so Huge - Black/Gold Ceramic Pint Mug
Continuing with the "Look it's so Huge" theme, Soft Cell are pleased to present their brand new mega mug design!
The double-sided ceramic fireclay mug in black and gold features the lyric on one side, with the era-appropriate Soft Cell 1981/2 logo on the other.
These beautiful 20oz mugs hold a full pint of tea, coffee, or whatever your hot (or cold) beverage of choice is. The photo does not do them justice.
Totally dishwasher safe, these very special mugs will provide years of service, as long as you don't drop them on a hard floor!
The best stocking filler for 2023!
Mugs are shipped in purpose-made cardboard boxes for secure delivery.