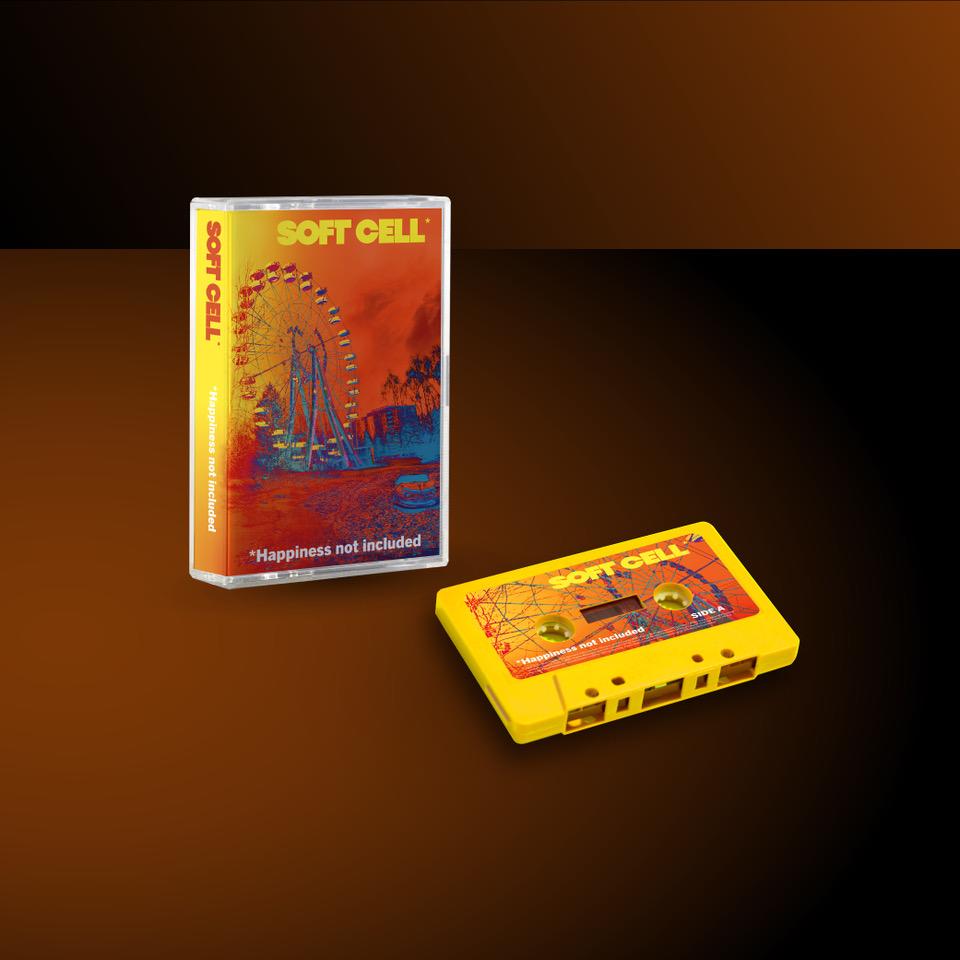 Soft Cell - *Happiness Not Included - (Cassette Album)
4050538704570
In Stock
Soft Cell - *Happiness Not Included - (Cassette Album)
Soft Cell – frontman Marc Almond and producer/instrumentalist Dave Ball – are set to return with their fifth studio album *Happiness Not Included, which will be released in spring 2022 via a new deal with BMG. It represents their first new album since they issued 'Cruelty Without Beauty' back in 2002. They will build towards the album's release by sharing a new single in the autumn and playing some UK shows in November 2021.
One play of '*Happiness Not Included' reveals all of the traits that fans first adored Soft Cell for: that distinctive and striking balance between light and shade, hope and despair, the personal and the universal. Highlights include the yearning, airy pop of 'Purple Zone' which contrasts its uplifting sonics with Almond's darkly doomed lyrics, while 'Light Sleepers' drifts with a daydream elegance that neatly matches its subject matter. Elsewhere, 'Bruises On My Illusions' is bigger and more abrasive, its baroque-tinged synth energy elevated by theatrical vocal harmonies, while the pure grandeur of 'New Eden' closes with the album on a suitably cinematic note.
'New Eden' best encapsulates the album's themes as Almond sings, "All those plans we made in the '60s… Seem naïve now we've grown older / Leaving we're leaving looking for the New Eden." Changing perceptions of the passing of time are a recurring theme throughout. At various points, Almond explores the disappointment of a future that never materialised, reflects on his experiences at The Factory, expresses disillusionment at the modern media landscape, and comes to accept that life isn't eternal.
Track Listing
Side A
Happy Happy
Polaroid
Bruises On My Illusions
Purple Zone (Soft Cell + Pet Shop Boys Version)
Heart Like Chernobyl
Light Sleepers
Side B
Happiness Not Included
Nostalgia Machine
Nighthawks
I'm Not a Friend of God
Tranquiliser
New Eden
Format: Cassette Album
Barcode: 4050538704570
Label: BMG
Release Date: Friday, 6th May 2022