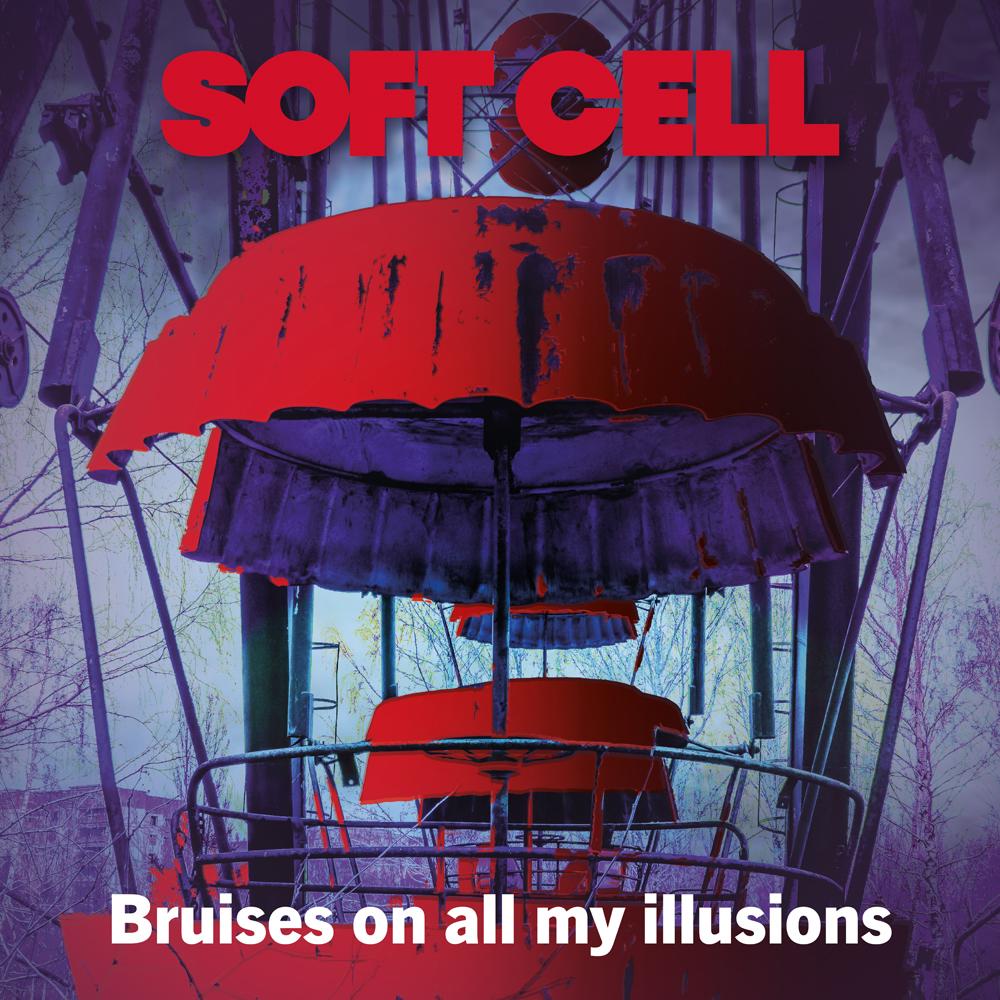 Soft Cell - Bruises On All My Illusions - (CD Single)
4050538760415
In Stock
Soft Cell - Bruises On All My Illusions - (CD Single)
It's been two decades since Soft Cell last released an album, but the influential synth-pop duo still provoke a huge amount of public fascination. News of their upcoming fifth studio set '*Happiness Not Included' sparked international attention from the likes of Brooklyn Vegan, Clash, Classic Pop, NME, Pitchfork and The Quietus - in the process igniting a platform for them to add to their previous achievements: 25 million sales, six UK top 10 singles and a BRIT Award.
Now Soft Cell - legendary frontman Marc Almond and producer/instrumentalist Dave Ball - share the album's first official single 'Bruises On My Illusions'. The CD single format will be released February 2022, while pre-orders for the 12" vinyl (and the bundle of both CD and 12" together) will be fulfilled in July 2022 due to ongoing vinyl production capacity issues.
'Bruises On All My Illusions' possesses a baroque-meets-gothic ambience, with Dave Ball's ominous yet dramatic synths supplementing the mood cast by Marc Almond's evocative lyricism. Despite the pessimistic poetry of his words ("When every day is coloured in Soviet greys of sorrow / I'll hold on to my blues"), the overarching message is to keep striving for brighter times ahead.
Bonus tracks on the single's physical formats include 'Bruises On My Illusions' remixes from Dave Ball's 'other' band The Grid, plus Manhattan Clique, a 'Nighthawks' remix courtesy of Throbbing Gristle legends Chris & Cosey and extended versions of album tracks '*Happiness Not Included' and 'Heart Like Chernobyl' plus bonus track Vapourise.
Track Listing
'Bruises On All My Illusions' (album version)
'Bruises On All My Illusions' (Manhattan Clique remix)
'Vapourise' (Dave Ball extended version)
'Heart Like Chernobyl' (Dave Ball extended version)
Format: CD Single
Barcode: LC19813 538760412
Catalogue Number: 4050538760415
Label: BMG
Release Date: 18th February 2022