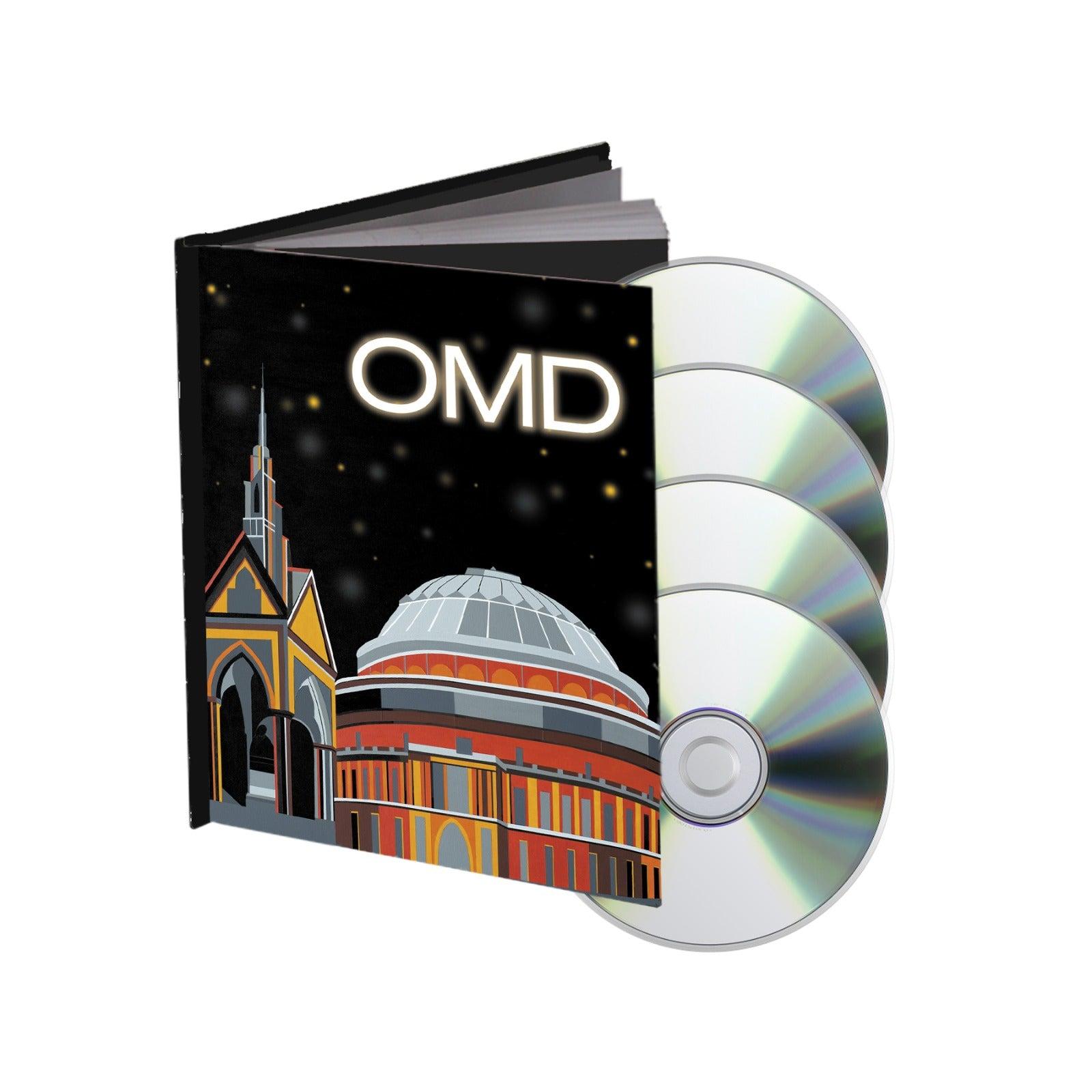 OMD - Atmospheric + Greatest Hits, Live At The Royal Albert Hall - (4CD A5 Hardback Photobook Album) - pre-order [2022-08]
OMDLAGH4CD
Pre-Order
OMD - Atmospheric + Greatest Hits - Live At The Royal Albert Hall - (4CD A5 Hardback Photobook Album)
OMD's 'Atmospheric + Greatest Hits' show live at the Royal Albert Hall in March 2022. Limited edition deluxe photobook including 4CD's of both shows.
A show comprising two stunning sets: the atmospheric (Stanlow, Our System, Statues, Ghost Star) along with some rarities, followed by a celebration of their hit singles spanning 40 years.
Super Deluxe Hardback A5 book, featuring live and backstage photos, together with 4 CD's featuring both shows in their entirety as they were performed.
Limited edition of 1500.
More details, including set-list to follow.
Pre-orders of the 4CD deluxe hardback book edition also offers the opportunity to have your name - or a name of your choice - listed on the format's credits pages. Please specify the required name in the text box below.
This format will ship as soon as we can get it made, we are aiming for July/August. We will of course try and beat that and we will keep you informed. However you will receive a download of the audio on the CD release date which we are expecting to be in June.
"OMD - Atmospheric + Greatest Hits - Live At The Royal Albert Hall - (4CD A5 Hardback Photobook Album)" is out July/August 2022 on Live Here Now and available for pre-order now.
NB: All products ordered with a pre-order will be dispatched together close to the latest pre-order release date. If you want earlier dispatched for another product then please place separate order(s).
Tracklisting TBC
Format: 4CD A5 Hardback Photobook Album
Barcode: tba
Catalogue Number: tba
Label: Live Here Now
Release Date: July/August 2022