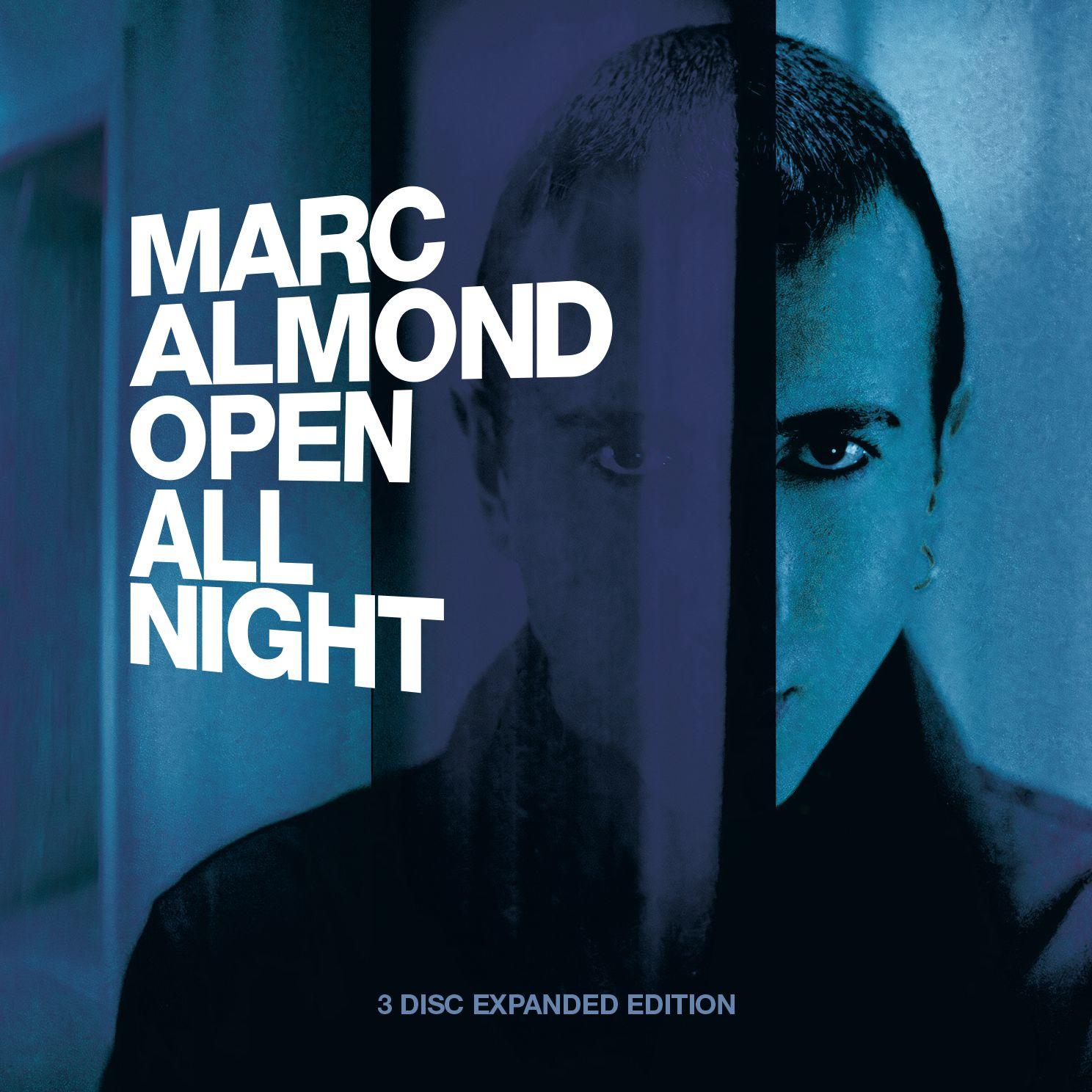 Marc Almond - Open All Night - (3CD Album)
5013929849921
1 remaining
Marc Almond - Open All Night - (3CD Album)
Marc Almond's tenth studio album, originally released in March 1999.
Re-configured as a 49 track expanded edition.
Featuring a collaboration with Siouxsie Sioux on the track 'Threat Of Love' and Kelli Ali on the glacially ethereal 'Almost Diamonds'. Ali was the lead singer of British trip-hop band Sneaker Pimps.
Includes a remix of 'My Love' by Dave Ball, Marc Almond's erstwhile partner in celebrated synth-pop duo Soft Cell.
This new deluxe expanded edition is a comprehensive celebration of this singularly moody and magnificent Marc Almond album, the first big solo album released without any major label involvement. To quote Keith Phipps of AV Club, Marc effortlessly establishes himself herein as, "a smoky chanteuse of the synth age" offering "a private world of romantic martyrhood set to electronic beats".
The curation of this expanded edition offers a multi-faceted insight into this unique album through the inclusion of alternative, demo and live versions of both album tracks and other contemporaneous songs. The three discs combined offer over three and a half hours of music. Disc One features the original album with three remixes, one of each of the singles released from it. Disc Two majors on bonus period studio recordings and demos. Disc Three offers live versions of many of the album tracks as well as the three dance remixes of the album's debut single 'Black Kiss'. The discs come with a 28-page colour lyrics booklet insert with photographs.
Tracklisting
CD1 - THE ORIGINAL ALBUM AND SINGLE REMIXES
NIGHT AND DARK
BEDROOM SHINE
TRAGEDY (TAKE A LOOK & SEE)
BLACK KISS
ALMOST DIAMONDS
SCARLET BEDROOM
MY LOVE
WRAP MY HEART IN VELVET
OPEN ALL NIGHT
THREAT OF LOVE*
WHEN BAD PEOPLE KISS
SLEEPWALKER
MIDNIGHT SOUL
MY LOVE (DAVE BALL REMIX)
THREAT OF LOVE (MARC ALMOND & NEAL X REMIX)* 16 BLACK KISS (HARD VOCAL MIX)
CD2 - BONUS TRACKS AND DEMOS
BEAUTIFUL LIGHT OF MADNESS (ALTERNATE VERSION)
BEAUTIFUL LOSERS
LONELY GO-GO DANCER
ONE BIG SOUL
RHYTHM & BLUES
MY PORNO STAR
SATAN'S CHILD
SEQUINS AND STARS
ONE NIGHT OF SIN
TALE OF A TART (HELL)
SCARLET BEDROOM (FULL VERSION DEMO)
HALF WORLD (DEMO VERSION)
HEART IN VELVET (DEMO VERSION)
SLEEPWALKER (DEMO VERSION)
TRAGEDY (DEMO VERSION)
ALMOST DIAMONDS (EARLY DEMO)
WHEN BAD PEOPLE KISS (EARLY VERSION)
LONELY GO-GO
CD3 - LIVE VERSIONS AND 'BLACK KISS' REMIXES
BLACK KISS (LIVE - ALMEIDA THEATRE, 1999)
THREAT OF LOVE (LIVE,
1999)*
MIDNIGHT SOUL (LIVE - WILTON'S MUSIC HALL, 2008)
WHEN BAD PEOPLE KISS (LIVE
ALMEIDA THEATRE, 2004) 5 ONE BIG SOUL (LIVE - LOKERSE FESTIVAL, 2000) 6 MY LOVE (LIVE - LOKERSE FESTIVAL, 2000)
OPEN ALL NIGHT (LIVE - LOKERSE FESTIVAL, 2000)
BLACK KISS (LIVE - LOKERSE FESTIVAL, 2000)
LONELY GO-GO DANCER (LIVE
ALMEIDA THEATRE, 2004) 10 SATAN'S CHILD (LIVE - ALMEIDA THEATRE, 2004)
ONE NIGHT OF SIN (DRESS REHEARSAL - ALMEIDA THEATRE, 2004)
OPEN ALL NIGHT (DRESS REHEARSAL - ALMEIDA THEATRE, 2004)
BLACK KISS (TALL PAUL MIX)
BLACK KISS (BABY DOC MIX)
BLACK KISS (DJ FACE TELEPHONE MIX)
* FEATURING SIOUXSIE SIOUX
Format: 3CD Album
Barcode: 5013929849921
Catalogue Number: SFE089T
Label: Cherry Red Records
Release Date: Friday, 20th January 2023