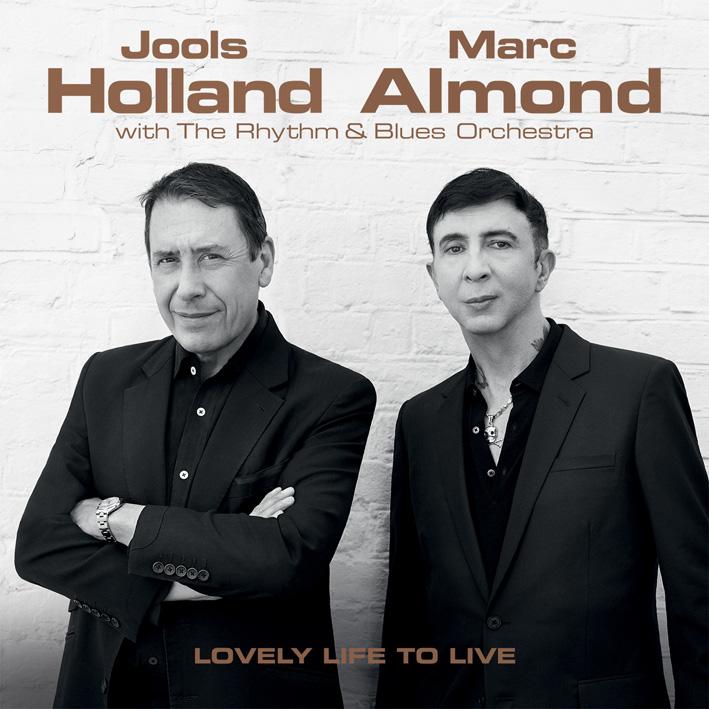 Jools Holland and Marc Almond - A Lovely Life To Live - (CD Album) - pre-order [2018-11-23]
0190295528140
Pre-Order
Jools Holland and Marc Almond - A Lovely Life To Live - (CD Album)
Musical maestro Jools Holland has teamed up with international artist Marc Almond to release a joint album this autumn. More than ten years in the making, "A Lovely Live To Live" showcases the brilliant live sound and musicianship between Jools, Marc and the well-renowned Rhythm & Blues Orchestra when they perform together on stage as one ensemble. The 14-track album is a fantastic collection of both brand new, original tracks written by Jools and Marc and their big band interpretations of a wide range of songs. Highlights include Marc and Soft Cell's iconic "Tainted Love", Edith Piaf's "Hymne À L'amour", Irving Berlin's "How Deep Is The Ocean" as well as two Bobby "Blue" Bland songs "It's My Life Baby" and "I'll Take Care Of You".
Jools Holland and Marc Almond - A Lovely Life To Live, is out Friday, 23rd November 2018 and available for pre-order now.
NB: All products ordered with a pre-order will be dispatched together close to the latest pre-order release date. If you want earlier dispatched for another product then please place separate order(s).
CD Track Listing
Gipsy Rover
A Lovely Life To Live
It's My Life Baby
I Lost My City
Workhouse Blues
London You Were My Lover
Hymne À L'Amour
Dirk Bogarde And Me (Take Tea)
On My Soul
Big Black Mercedes 600
How Deep Is The Ocean
Tainted Love
I'll Take Care Of You
When The Saints Go Marching In
Format: CD Album
BarCode: 0190295528140
Release Date: Friday, 23rd November 2018