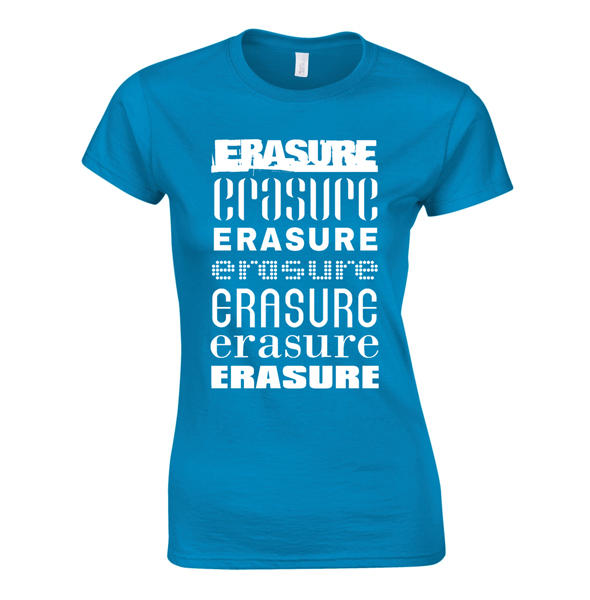 Erasure - World Be Gone Tour - Womens Multi Logo T-Shirt - Sapphire Blue
In Stock
Erasure - World Be Gone Tour - Womens Multi Logo T-Shirt - Sapphire Blue
The T-Shirt as sold at the World Be Gone 2018 Erasure tour.
A high quality, 100% cotton, sapphire blue women's multi logo t-shirt, featuring multi logo front print.
None of this tour merchandise will be replaced once sold out. Available only in the sizes shown, select your t-shirt size from the drop-down menu below.