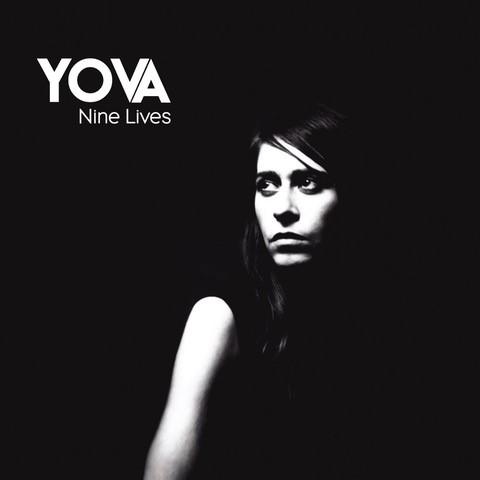 YOVA - Nine Lives - (CD Album)
5055869548281
In Stock
YOVA - Nine Lives - (CD Album)
YOVA comprises Macedonian vocalist and lyricist Jova Radevska and multi -instrumentalist Mark Vernon.
The band's debut album 'Nine Lives' features nine shapeshifting songs and a stellar line up of musical contributors including multi-instrumentalist Rob Ellis (PJ Harvey / Anna Calvi), Daniel O'Sullivan(Grumbling Fur, Tim Burgess) bass, viola and keyboards; Terry Edwards (Nick Cave, Tom Waits) baritone sax; David Rhodes (Kate Bush, Scott Walker) guitars; Anna Phoebe (Roxy Music) violin; Nick Holland (Balanescu Quartet) cello; Alex Thomas (John Cale, UNKLE) drums; Ian Olliver (PJ Harvey) on bass and legendary pedal steel guitarist BJ Cole.
The album features an array of unusual and exotic instruments including the Ondes Martenot, the Marxophone and the medieval Sackbut. Jova was born and raised in Macedonia. A sunny and warm country, with a rich history, she says. I came to the UK out of curiosity as an eighteen-year-old. I very much like the diversity. The UK is bursting with music history and one meets many like-minded people. I met Mark at a gig I was doing in London. We never know where our collaboration will take us.. This way or that, it is always different.
Mark Vernon: Once the structure of the nine songs had been written, each song then developed naturally with the musicians, initially Rob Ellis and Daniel O'Sullivan, reacting intuitively in terms of their playing and the instrumentation. In terms of genre, the music of each track is allowed to inhabit its own universe. So there are no pre-ordained or fixed common denominators, other than the voice, the personnel and the song structure. The musicians had the freedom to shape-shift the songs playfully throughout the album. I think of it as nine different rides on a trip to a sonic adventure park."
Tracklisting:
1. Moondog 
2. You're The Mirror 
3. Rain 
4. Where There Is Smoke 
5. Togetherness 
6. Would I Change It? (If I Could) 
7. An Innocent Man 
8. Make It Better 
9. Haunted
Format: CD Album
Barcode: 5055869548281
Label: Quartertone Recordings
Release Date: 25th March 2022