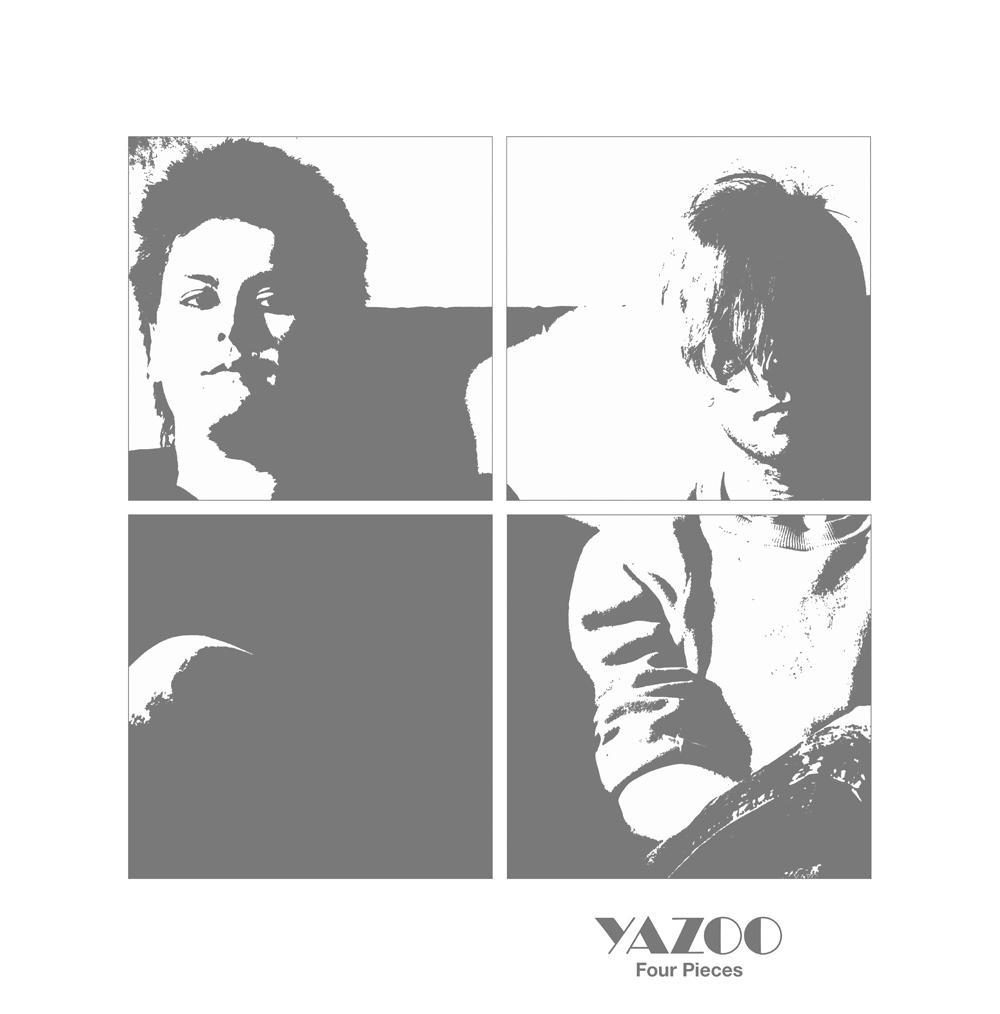 Yazoo - Four Pieces, A Yazoo Compendium - (4xLP Deluxe Hardback Bookpack Boxset)
4050538379761
In Stock
Yazoo - Four Pieces, A Yazoo Compendium - (4xLP Deluxe Hardback Bookpack Boxset)
Over 35 years since their formation, Yazoo - Vince Clarke and Alison Moyet - are still acclaimed as one of the UK's greatest pop duos.
During their short time together, they made two classic albums "Upstairs At Eric's" and "You And Me Both", released iconic hit singles "Only You", "Don't Go" and "Nobody's Diary" and toured before disbanding in 1983.
Their legacy was a sentiment and a sonic style which sent shock waves through the early-80s charts and continues to be heard in the latest pop hits and throughout contemporary electronica.
Out in October 2018, "Four Pieces, A Yazoo Compendium" features 4xLP remastered heavyweight 180gm vinyl records in a hardback bookpack presentation format. Four Pieces also features four exclusive art prints, Upstairs At Eric's and You And Me Both double-sided poster and a collection of six pocket-sized photos.
Please note that if you are ordering this product from outside the UK then due to the weight of the package it will be dispatched by international courier. If you are ordering from Brazil or Chile then please be sure to include your tax id in the address.
LP1 - Upstairs At Eric's
The classic debut album including Only You, Don't Go, Goodbye 70's and Winter Kills.
A1 - Don't Go
A2 - Too Pieces
A3 - Bad Connection
A4 - I Before E Except After C
A5 - Midnight
A6 - In My Room
B1 - Only You
B2 - Goodbye '70s
B3 - Tuesday
B4 - Winter Kills
B5 - Bring Your Love Down (Didn't I)
LP2 - You And Me Both
The No 1 UK Album featuring Nobody's Diary, Ode To Boy, Mr Blue and Walk Away From Love.
A1 - Nobody's Diary
A2 - Softly Over
A3 - Sweet Thing
A4 - Mr. Blue
A5 - Good Times
B1 - Walk Away From Love
B2 - Ode To Boy
B3 - Unmarked
B4 - Anyone
B5 - Happy People
B6 - And On
LP3 - Eight Remixes
Classic, extended and rare remixes by Richard X, Todd Terry and Youth, plus the 2017 Orchestral mix of 'Only You' and a brand new remix of 'Winter Kills' by Minute Taker.
A1 - Nobody's Diary (Extended Version)
A2 - Situation (Richard X Remix)
A3 - Don't Go (Remix)
A4 - Only You (2017 Orchestral Version)
B1 - Situation (The Aggressive Attitude Mix)
B2 - Don't Go (Tee's TNT Radio Mix)
B3 - State Farm (Madhouse Mix) (Edit)
B4 - Winter Kills (Minute Taker Remix)
LP4 - Two BBC Sessions
The John Peel and David Jensen BBC Radio One sessions exclusively remastered and available on vinyl for the first time. Includes Don't Go, Situation, Too Pieces and Winter Kills.
A1 - Don't Go
A2 - Midnight
A3 - In My Room
A4 - Winter Kills
B1 - Bring Your Love Down (Didn't I)
B2 - In My Room
B3 - Situation (Previously Unreleased)
B4 - Too Pieces (Previously Unreleased)
Format: 4xLP Deluxe Hardback Bookpack Boxset
Catalogue Number: YAZLPBX01
BarCode: 4050538379761
Label: BMG / Mute Records
Release Date: Friday, 26th October 2018