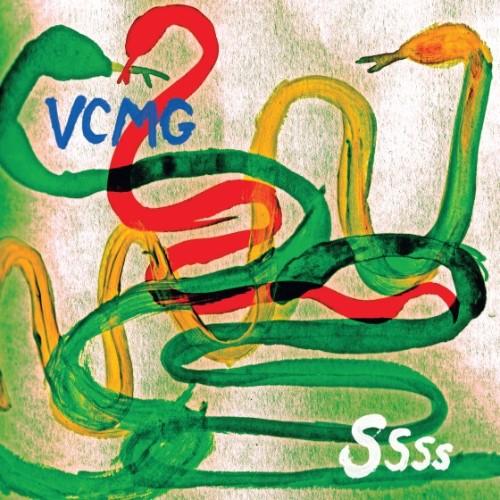 VCMG - (Vince Clarke / Martin Gore) - SSSS - (2 x Vinyl Album + CD)
5099995641911
In Stock
VCMG (Vince Clarke / Martin Gore) - SSSS (2 x Vinyl Album + CD)
After 30 years working on their respective ongoing music projects, Vince Clarke (Erasure / Yazoo / Depeche Mode) and Martin L. Gore (Depeche Mode) come together for the first time since 1981 as VCMG to release a brand new album preceded by a series of EPs. VCMG is the fruit of six months of initially tentative discussion and subsequent enthused collaboration where Vince and Martin, both influential as pioneers in electronic music, get to exercise their lifelong love of the genre as the techno inspired VCMG.
VCMG release one of 2012's most anticipated musical collaborations with the album SSSS, released on Mute on 12 March 2012.
It marks the long awaited reunion of electronic pioneers Vince Clarke (Erasure/ Yazoo/ Depeche Mode) and Martin L. Gore (Depeche Mode), who have joined forces for the first time in over thirty years to craft a 10-track album which demonstrates their mutual love of electronic music.
After initial tentative discussions, and a meeting at Short Circuit presents Mute festival in London, where they both performed, these two influential musicians and songwriters worked in a typically unique way. Clarke and Gore worked alone in their respective studios, communicating only via email and exchanging files until the album was ready. The album includes the recent 12 EP1/Spock, described by The Quietus as 'one of the best tracks of 2011', plus the forthcoming EP2/Single Blip.
SSSS, written and produced by Vince Clarke and Martin L. Gore, was mixed by Timothy 'Q' Wiles, recorded and engineered by Sie Medway Smith and Vince Clarke and mastered by Stefan Betke (aka Pole).
The double vinyl album package also includes the 10-track CD version as a bonus!
12" Vinyl Tracklisting - Side A
Lowly
Zaat
Spock
12" Vinyl Tracklisting - Side B
Windup Robot
Bendy Bass
Single Blip
12" Vinyl Tracklisting - Side C
Skip This Track
Aftermaths
12" Vinyl Tracklisting - Side D
Recycle
Flux
Catalogue Number: STUMM 441
Barcode: 5099995641911
Label: Mute
Release Date: 12.03.2012