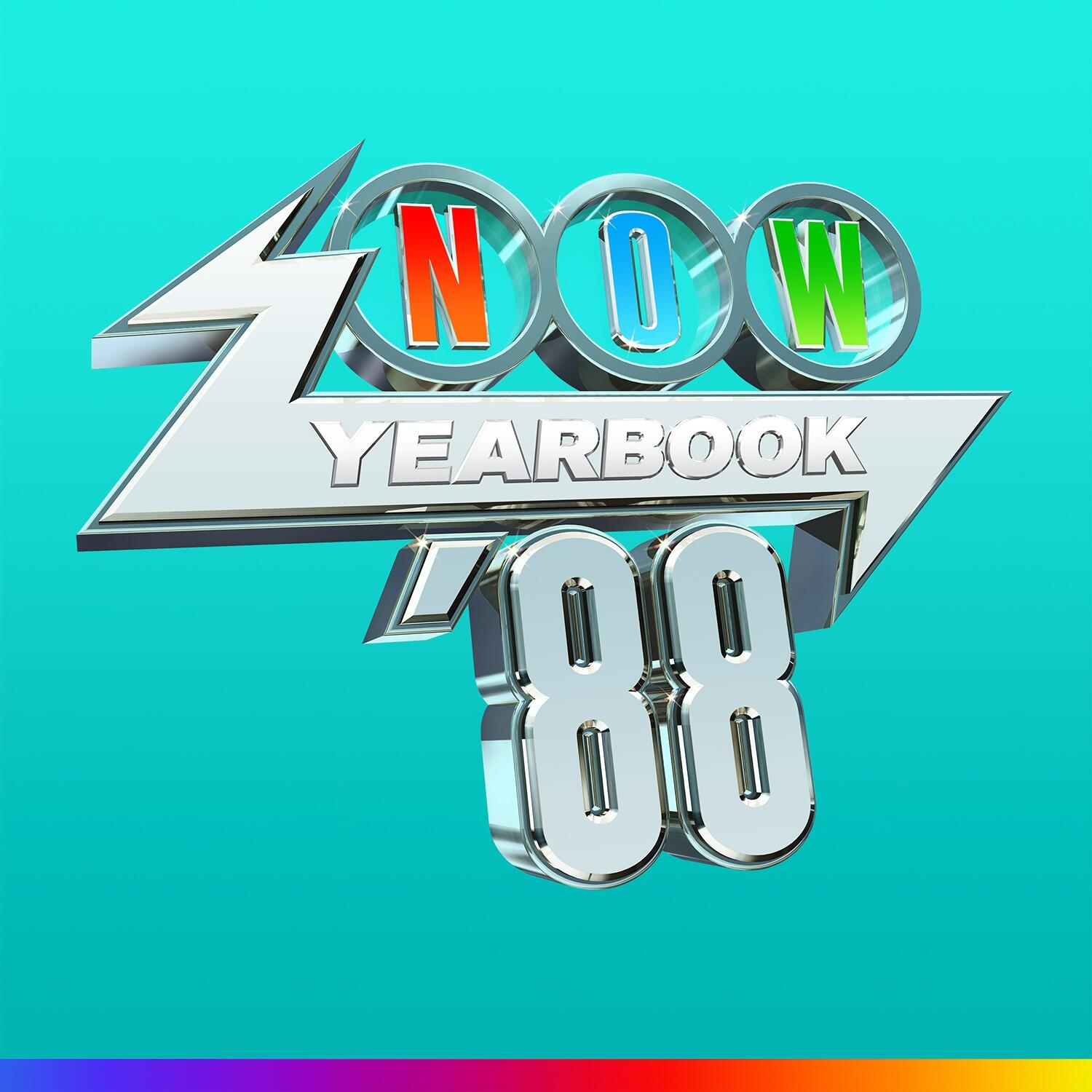 Various Artists - NOW: Yearbook 1988 - (3LP Vinyl Album)
0196588271816
In Stock
Various Artists - NOW: Yearbook 1988 - (3LP Vinyl Album)
NOW is proud to present the next instalment in our ongoing 'Yearbook' series – NOW – Yearbook 1988 with 45 tracks on 3 LPs, pressed on stunning translucent blue vinyl, to celebrate this eclectic year in Pop.
LP 1 opens with George Michael's stellar smash 'Father Figure', followed by classic hits from a-ha, Duran Duran, and Eurythmics, before leading into Pet Shop Boys' #1 'Heart', and New Order's revisited 'Blue Monday '88'. The flip side opens with massive Dance Pop #1s - S'Express's 'Theme From S-Express', and Yazz & The Plastic Population's 'The Only Way Is Up' before Kylie Minogue's #1 debut 'I Should Be So Lucky', plus Pop gold from Bananarama, Dollar, The Timelords and Bros.
Established Rock greats returned to the charts in '88, and Bon Jovi with 'Bad Medicine' and Iron Maiden with 'Can I Play With Madness' open LP2. Chart veterans Siouxsie And The Banshees' peerless 'Peek-A-Boo' is featured alongside new-comers Tanita Tikaram and Fairground Attraction who both enjoyed great success with their chart debuts 'Good Tradition' and 'Perfect', and side A closes with two gorgeous ballads; Everything But The Girl's version of 'I Don't Want To Talk About It' and 'Martha's Harbour' from All About Eve. Side B begins with Bruce Springsteen's classic 'Tougher Than The Rest' and the beautiful live version of 'Candle In The Wind' from Elton John, plus huge hits from Aztec Camera, Deacon Blue, The Adventures, and Scritti Politti before closing with one of Sting's most enduring tracks 'Fragile'.
Kim Wilde continued her chart success with the smash hit 'You Came' and was joined by No.1 debuts from Tiffany and Belinda Carlisle. Up next are hit covers from Cher '(Found Someone') and Aswad ('Don't Turn Around') and more Pop Reggae from Maxi Priest. Kicking off the final side, Pet Shop Boys make their second appearance with 'Left To My Own Devices', as well as producing the smash 'I'm Not Scared' for Eighth Wonder. A fabulous run of top 5 singles from Desireless, Hazell Dean, Inner City, and Womack & Womack follow before Whitney Houston closes this Yearbook edition with her exceptional vocals on the #1 'One Moment In Time'.
NOW – Yearbook 1988 – the perfect addition to every music collection - a celebration of the diversity and wonderful creativity of a truly stellar year in Pop.
Tracklisting
LP 1 - Side A
George Michael - Father Figure
a-ha - Stay On These Roads
Duran Duran - I Don't Want Your Love
Eurythmics, Annie Lennox, Dave Stewart - You Have Placed A Chill In My Heart
Pet Shop Boys - Heart
New Order - Blue Monday '88
Yello - The Race
LP 1 - Side B
S'Express - Theme From S-Express
Yazz & The Plastic Population - The Only Way Is Up
Kylie Minogue - I Should Be So Lucky
Bananarama - I Want You Back
Dollar - O L'Amour
Debbie Gibson – Only In My Dreams
Bros - When Will I Be Famous?
The Timelords – Doctorin' The Tardis
LP 2 - Side A
Bon Jovi - Bad Medicine
Iron Maiden - Can I Play With Madness
Pat Benatar - All Fired Up
Siouxsie And The Banshees - Peek-A-Boo
Tanita Tikaram – Good Tradition
Fairground Attraction – Perfect
Everything But The Girl – I Don't Want To Talk About It
All About Eve – Martha's Harbour
LP 2 - Side B
Bruce Springsteen - Tougher Than The Rest
Elton John - Candle In The Wind (Live)
Aztec Camera - Somewhere In My Heart
Deacon Blue - Real Gone Kid
The Adventures - Broken Land
Scritti Politti - Oh Patti (Don't Feel Sorry For Loverboy)
Sting – Fragile
LP 3 - Side A
Kim Wilde - You Came
Tiffany - I Think We're Alone Now
Belinda Carlisle – Heaven Is A Place On Earth
Cher - I Found Someone
Heart - These Dreams
Aswad - Don't Turn Around
Maxi Priest - Wild World
UB40 & Chrissie Hynde - Breakfast In Bed
LP 3 - Side B
Pet Shop Boys - Left To My Own Devices
Eighth Wonder - I'm Not Scared
Desireless – Voyage Voyage (PWL Britmix)
Hazell Dean - Who's Leaving Who
Inner City - Good Life
Womack & Womack - Teardrops
Whitney Houston - One Moment In Time
Format: 3LP Vinyl Album
Barcode: 0196588271816
Catalogue Number: LPYBNOW88
Label: NOW
Release Date: Friday, 11th November 2023