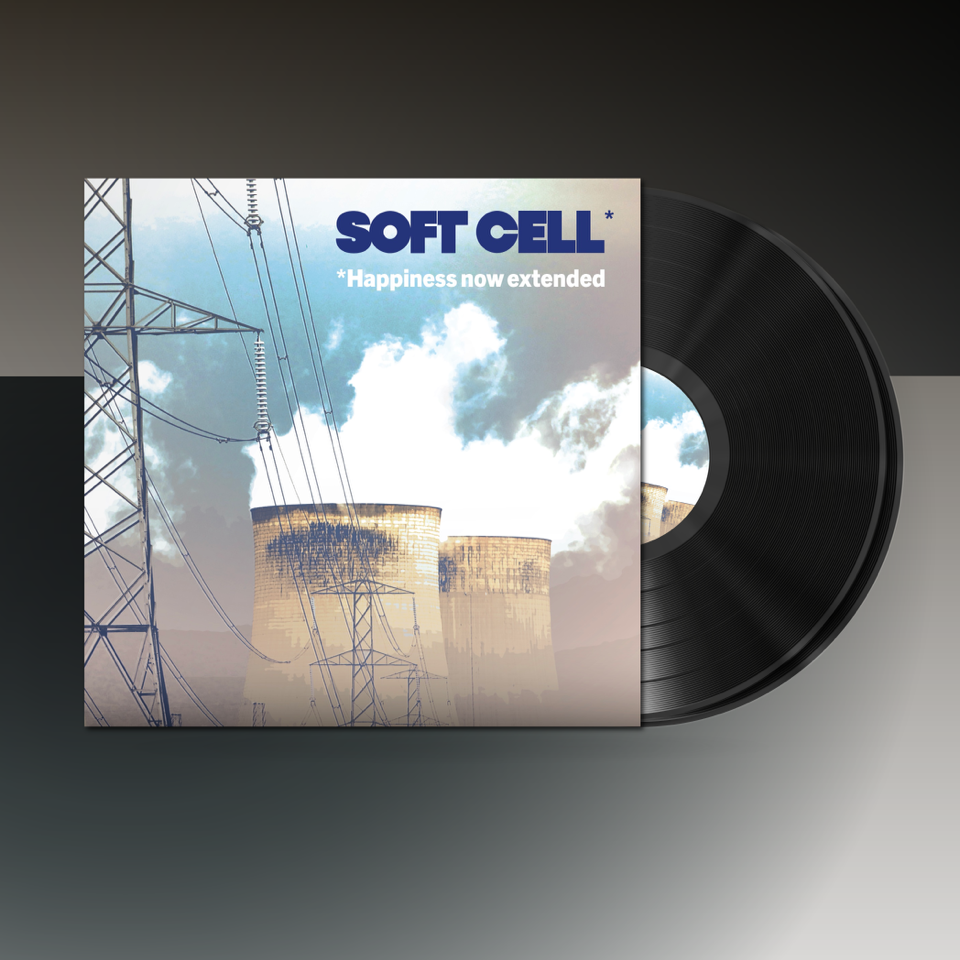 Soft Cell - *Happiness Now Extended - (2LP Vinyl Album)
4050538915747
In Stock
Soft Cell - *Happiness Now Extended - (2LP Vinyl Album)
Soft Cell follow up 2022's acclaimed Top 10 long player *Happiness not included with the release of two expanded editions via BMG on 28th July.
*Happiness now extended is a limited-edition double vinyl album, featuring longer versions of all twelve tracks from the first version, and including the single releases – airplay smash Purple Zone (with Pet Shop Boys), Bruises On All My Illusions and Nostalgia Machine. It also sees the inclusion for the first time on vinyl one of the album's highlights 'Nighthawks', with New York performance artist CHRISTEENE. Restricted to 1000 copies.
So fruitful were the original *Happiness not included sessions that the CD version of the album, subtitled *Happiness now completed features ten brand new Marc Almond and Dave Ball tracks, plus unreleased mixes, remixes and single-only tracks. The new 78-minute set fits snugly into to the rear section of the existing CD book format. Both formats feature brand new sleeve designs.
The album also includes a newly re-recorded version of fan favourite Last Chance, with the addition of a full brass section, plus cover versions of Fad Gadget's Back To Nature and X-Ray Spex's The Day The World Turned Day Glo. Lead track First Hand Experience in Second Hand Love was originally recorded by Giorgio Moroder, a huge influence on Soft Cell.
Tracklisting
Happy Happy Happy
Polaroid
Bruises On All My Illusions
Purple Zone (with Pet Shop Boys)
Heart Like Chernobyl
Light Sleepers
Happiness Not Included
Nostalgia Machine
Nighthawks (with CHRISTEENE)
I'm Not A Friend Of God
Tranquiliser
New Eden
Format: 2LP Vinyl Album
Barcode: 4050538915747
Catalogue Number: 538915741 LC19813
Label: BMG
Release Date: Friday, 28th July 2023