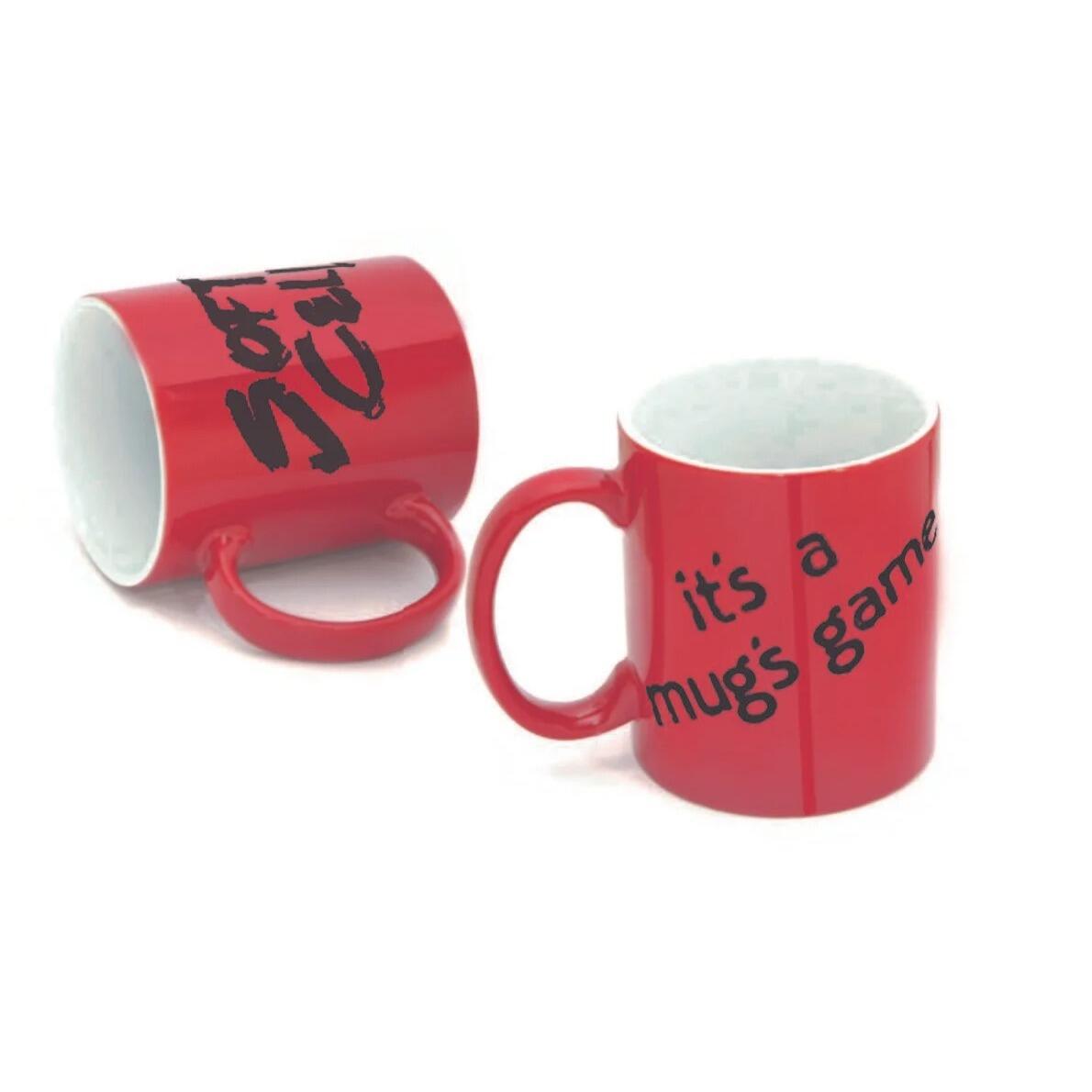 Soft Cell - "It's a Mug's Game" Mug
SCMUG1
In Stock
Soft Cell - "It's a Mug's Game" Mug
You asked for a re-print of these little beauties, so we have made a very limited quantity of these fantastic dishwasher-safe mugs. The perfect Christmas stocking-filler present for that special someone in your life, even if that person is yourself!
Title of the B side of the "Where The Heart Is" single, these deluxe red and white mugs feature "It's A Mug's Game" screen printed on one side and the Soft Cell logo of the 1982/3 period on the other, both in black text.
Mugs are shipped in purpose-made cardboard boxes for secure delivery.