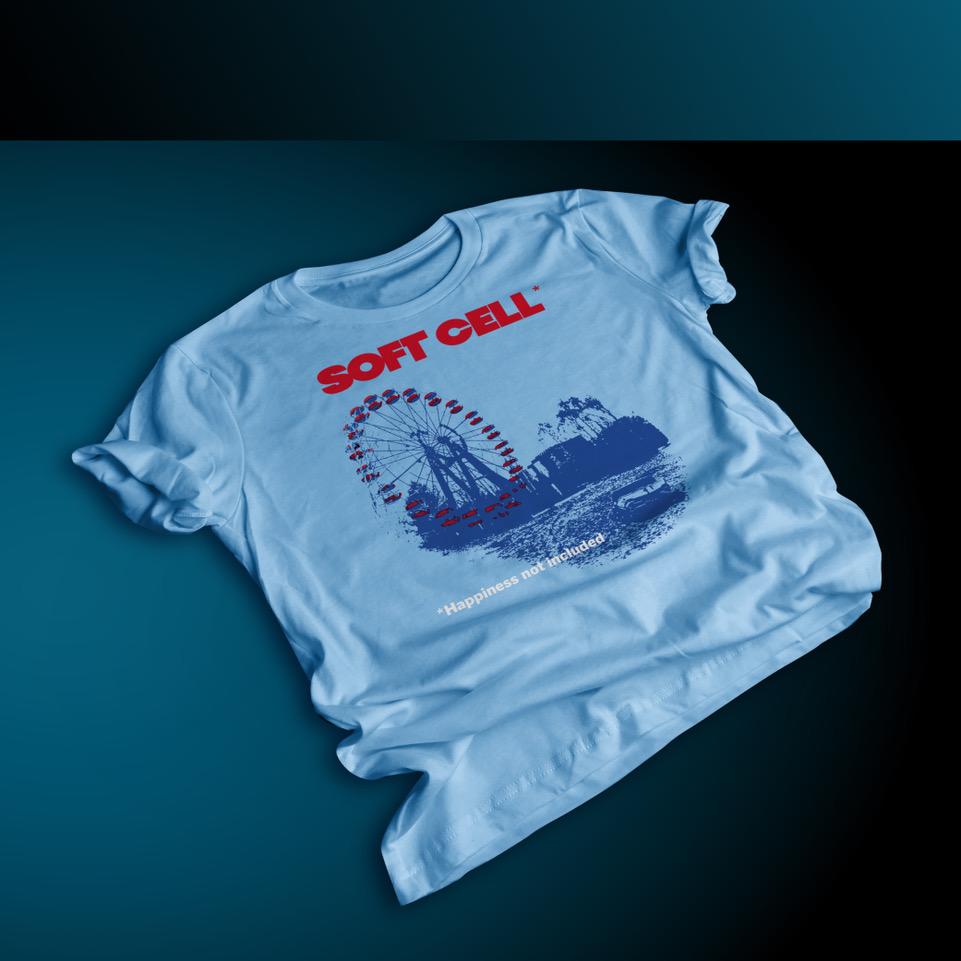 Soft Cell - *Happiness Not Included - (Limited Edition T-Shirt) - pre-order [2022-05-06]
Soft Cell - *Happiness Not Included - (Limited Edition T-Shirt)
The pre-order for this product has now ended.
Soft Cell – frontman Marc Almond and producer/instrumentalist Dave Ball – are set to return with their fifth studio album *Happiness Not Included, which will be released in spring 2022 via a new deal with BMG. It represents their first new album since they issued 'Cruelty Without Beauty' back in 2002.
To mark the release of the new Album, a limited edition t-shirt is available via pre-order only, the last date for ordering this t-shirt (singly or as part of a bundle) being Friday, 15th March.
Available in the sizes shown below, select your t-shirt size from the drop-down menu below.
"Soft Cell - *Happiness Not Included" is out Friday, 6th May 2022 on BMG and available for pre-order now.
NB: All products ordered with a pre-order will be dispatched together close to the latest pre-order release date. If you want earlier dispatched for another product then please place separate order(s).