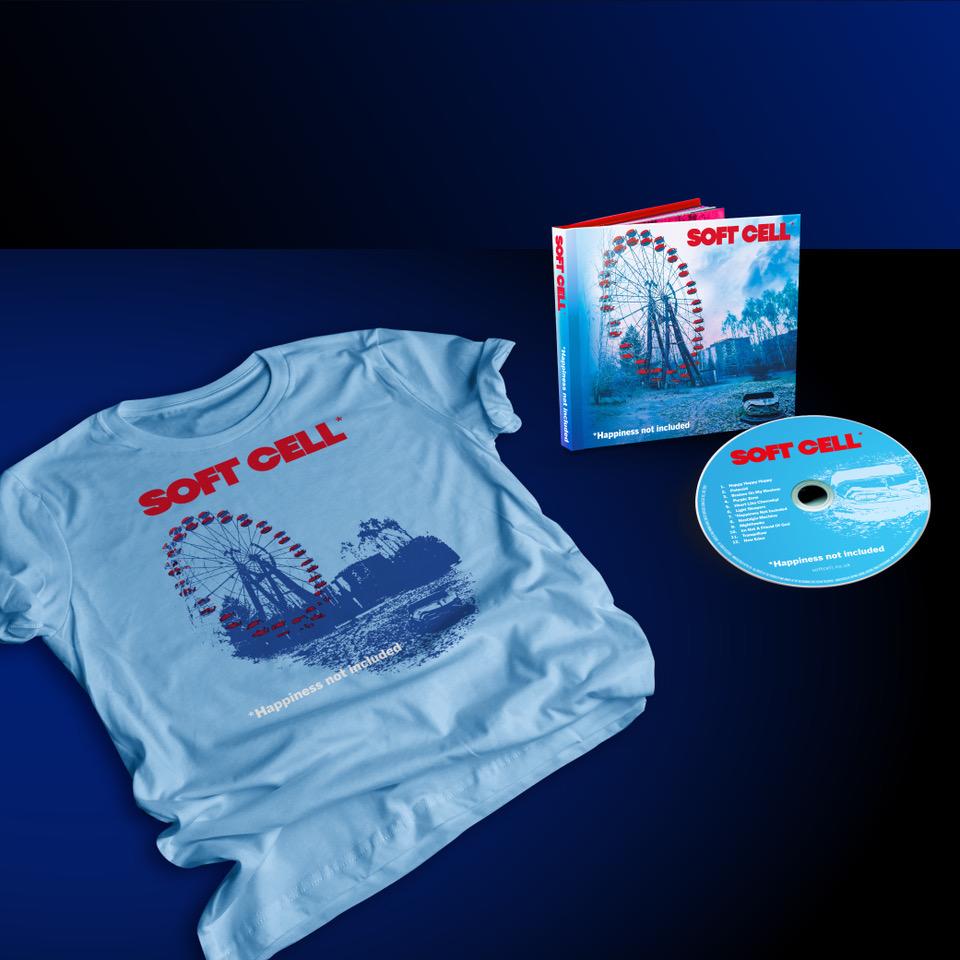 Soft Cell - *Happiness Not Included Bundle 3 - (Deluxe CD, T-Shirt) + Exclusive Single + Postcard Set
In Stock
Soft Cell - *Happiness Not Included Bundle 3 - (Deluxe CD, T-Shirt) + Exclusive Single + Postcard Set
The "Soft Cell - *Happiness Not Included Bundle 3" consists of the following products, available in one easy-to-order listing via a single click and at a discount to the individual prices:
Soft Cell - *Happiness Not Included - (Deluxe Hardback CD Album)
Soft Cell - *Happiness Not Included - (Limited Edition T-Shirt)
All *Happiness Not Included Bundles will come with a bonus exclusive CD of an unreleased six minute Soft Cell track from the *Happiness not included album sessions, entitled 'Strange Kinda Dance'. Individually numbered with unique artwork, with a set of 6 postcards featuring covers of all the single releases and focus tracks from the album, the track is only available with *Happiness Not Included bundle pre-orders and orders. Available until pre-order stock runs out (this text will be removed when that happens, so you can order with confidence).
Available in the sizes shown below, select your t-shirt size from the drop-down menu below.