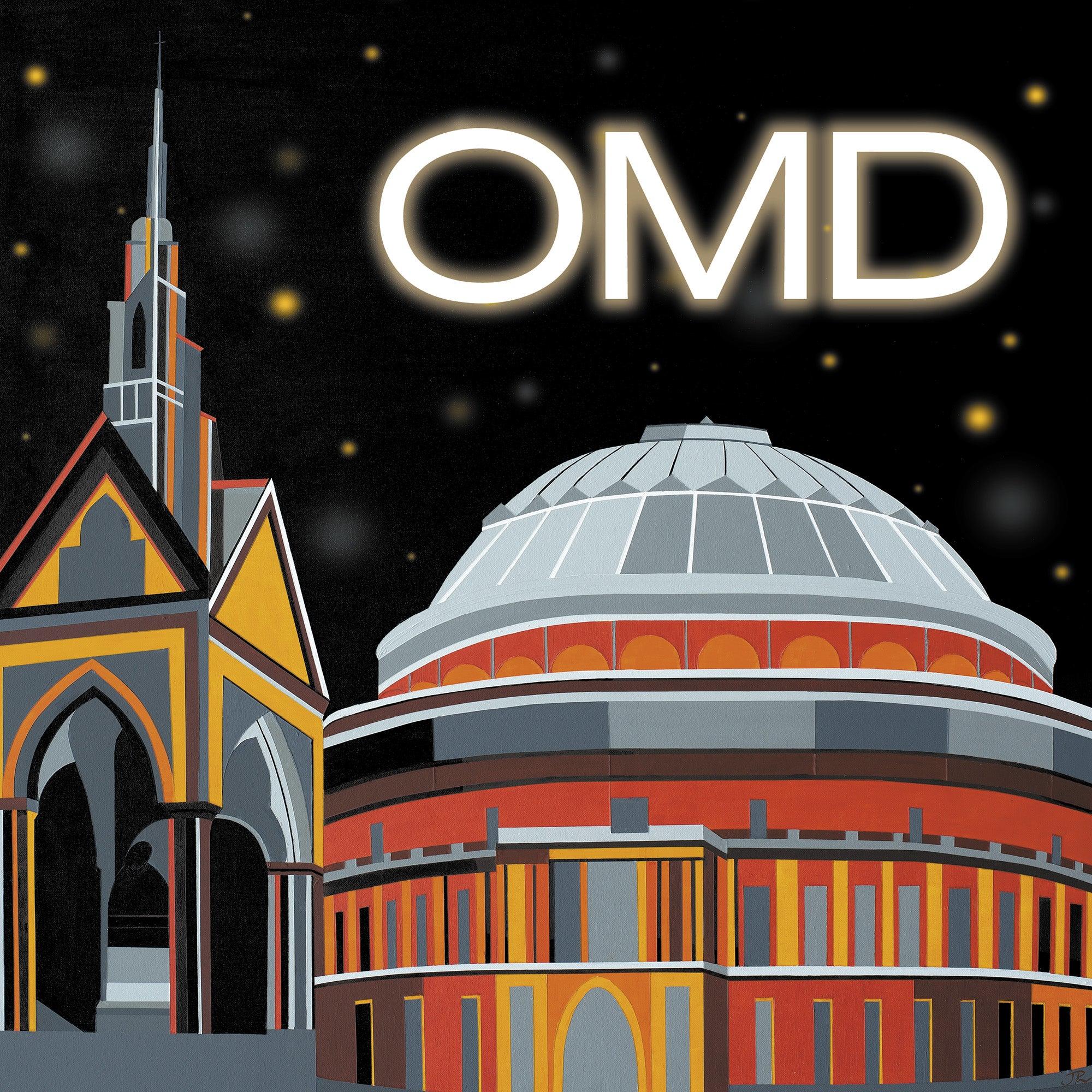 OMD - Atmospheric + Greatest Hits, Live At The Royal Albert Hall - (Audio WAV or MP3 Download)
OMDLAGHDD
OMD - Atmospheric + Greatest Hits - Live At The Royal Albert Hall - (Audio WAV or MP3 Download) 
OMD's 'Atmospheric & Greatest Hits' show live at the Royal Albert Hall in March 2022.
A show comprising two stunning sets: the atmospheric (Stanlow, Our System, Statues, Ghost Star) along with some rarities, followed by a celebration of their hit singles spanning 40 years.
MP3 or WAV (select from the options below) Audio Digital Download album recording of OMD's "Atmospheric + Greatest Hits - Live At The Royal Albert Hall" show.
Note: The files are delivered as a .zip file and need to be downloaded on a computer and transferred to your mobile device via iTunes or similar app, please check how to download & sync your preferred device to play your download before purchasing.
The 320kbps .mp3 files are better than iTunes quality sound files but are still compressed audio, they sound great and are less than a 1/4 of the size of the .wav files. They are perfect if you have limited hard drive space or don't have access to a fast broadband connection. The .Wav files are full CD quality or better, but can be well over 1 GB of data.
Tracklisting
Atomic Ranch
Stanlow
Pretending to see the Future
Messages
Red Frame / White Light
Julia's Song
Isotype
Statues
Almost
The Punishment of Luxury
Bunker Soldiers
Electricity
Please Remain Seated
Ghost Star
History of Modern
Forever Live and Die
If you Leave
Souvenir
Joan of Arc
Maid of Orleans
Our System
So in Love
Sailing on the Seven Seas
Enola Gay
Walking on the Milky Way
Romance of the Telescope
Format: Audio WAV or MP3 Download
Bar Code: tba
Catalog Number: tba
Label: Live Here Now
Release Date: August 2022