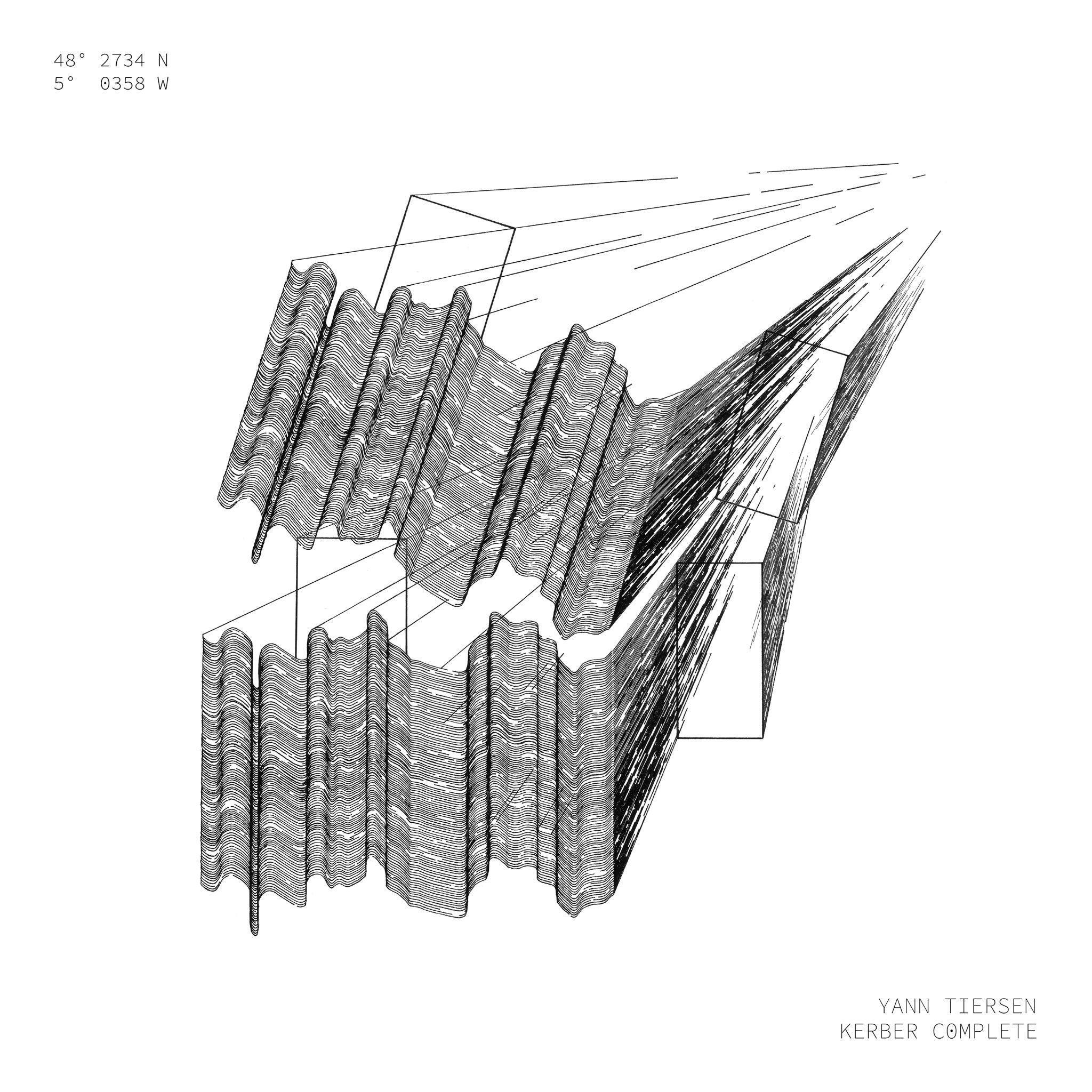 Yann Tiersen - Kerber Complete - (CD Box Set)
5400863140540
1 remaining
Yann Tiersen - Kerber Complete - (CD Box Set)
Yann Tiersen presents the final piece of the Kerber project, Kerber Complete; a CD box set including a brand new Solo Piano version of Kerber, the original album, Kerber Remixes with bonus material, and Tiersen's live translation of Kerber, 11 5 18 2 5 18
Kerber was initially released in 2021 and was very much a new chapter in the Breton artist's work. Although there is piano at the core, the album was the most overtly electronic material he had presented to date. It was recorded in The Eskal, the studio he built on Ushant where he lives, and was named after a Chapel in a small village on the island. This was followed up by Kerber Remixes (a 12" of remixes from Terence Fixmer, Beatrice Dillon, Laurel Halo, Iku Sakan and remix competition winners) and 11 5 18 2 5 18 (a record of reprogrammed, resampled and reimagined tracks from Kerber and additional tracks from his catalogue that serves as the perfect insight into Tiersen's live interpretation of the original album).
This CD box set exhibits the full evolution of the Kerber story, moving from its origins of stripped back piano into its electronic resolution, 11 5 18 2 5 18. It also see Kerber Remixes available for the first time on CD, featuring a new Terence Fixmer remix of 'Ker al Loch', a variety of Yann Tiersen's remixes of tracks by NEU!, Keeley Forsyth, Michael Price, and Simon Fisher Turner and Edmund de Waal, as well as a brand new song titled 'Nivlenn'.
Kerber Complete is available as a 4 CD Box set (with booklet).
Tracklisting
CD1 - Kerber (Solo Piano)
Kerlann (Solo Piano)
Ar Maner Kozh (Solo Piano)
Kerdrall (Solo Piano)
Ker Yegu (Solo Piano)
Ker al Loch (Solo Piano)
Kerber (Solo Piano)
Poull Bojer (Solo Piano)
CD2 - Kerber
Kerlann
Ar Maner Kozh
Kerdrall
Ker Yegu
Ker al Loch
Kerber
Poull Bojer
CD3 - Kerber Remixes
Nivlenn
Ker al Loch (Terence Fixmer Remix 2, Edit)
Lieber Honig (Yann Tiersen Remix)
Ker al Loch (Beatrice Dillon Remix)
Ker al Loch (Sote Remix)
Wash (Yann Tiersen Remix)
Kerlann (Laurel Halo Remix)
Ker Yegu (Iku Sakan Remix)
The Anatomy of Clouds (Yann Tiersen Remix)
A Quiet Corner in Time (Yann Tiersen Remix)
CD4 - 11 5 18 2 5 18
11 5 18 2 5 18
11 5 18. 1 12. 12 15 3 8
1 18. 13 1 14 5 18. 11 15 26 8
16 1 12 5 19 20 9 14 5
3 8 1 16 20 5 18. 14 9 14 5 20 5 5 14
11 5 18 12 1 14 14
11 5 18. 25 5 7 21
16 15 21 12 12. 2 15 10 5 18
13 1 18 25 (6 5 1 20. 17 21 9 14 17 21 9 19)
Format: CD Box Set
Barcode: 5400863140540
Catalogue Number: CDSTUMM502
Label: Mute Records
Release Date: Friday, 15th September 2023