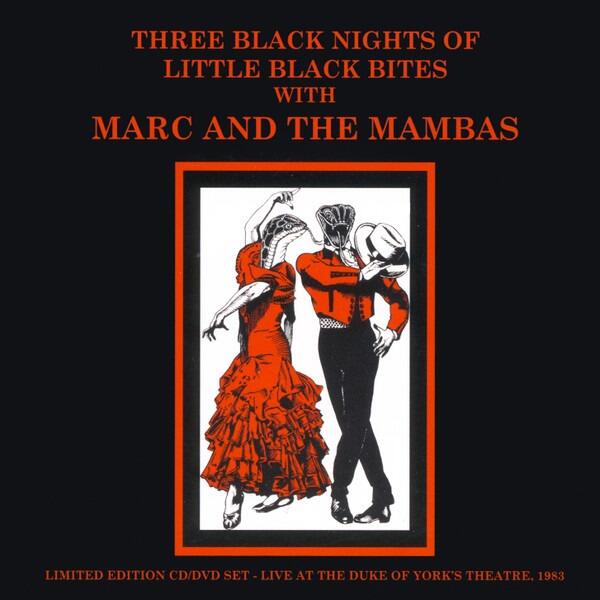 Marc And The Mambas – Three Black Nights Of Little Black Bites - (Limited Edition CD/DVD Album)
5013929842229
1 remaining
Marc And The Mambas – Three Black Nights Of Little Black Bites - (Limited Edition CD/DVD Album)
Limited Edition CD/DVD set, recorded live in April 1983 during a 3-day run of concerts at the Duke of York's Theatre.
A triple gatefold card package, includes an 8-page booklet with an essay on the Mambas along with photos photos.
Long deleted, we have a couple of these rare sets for sale.
Note the DVD is PAL Region 2.
Tracklisting
CD/DVD Track Listing
My Former Self
Your Aura
The Animal In You
Black Heart
Narcissus
Gloomy Sunday
Vision
In My Room
The Bulls
Pres Des Remparts De Seville *
Catch A Fallen Star
Your Love Is A Lesion
Torment
Empty Eyes
Untitled
Angels
Caroline Says
First Time
Jacky *
* = DVD Only
Format: CD/DVD Album
Barcode: 5013929842229
Catalogue Number: SFE012
Label: Strike Force Entertainment
Release Date: 12th November 2012