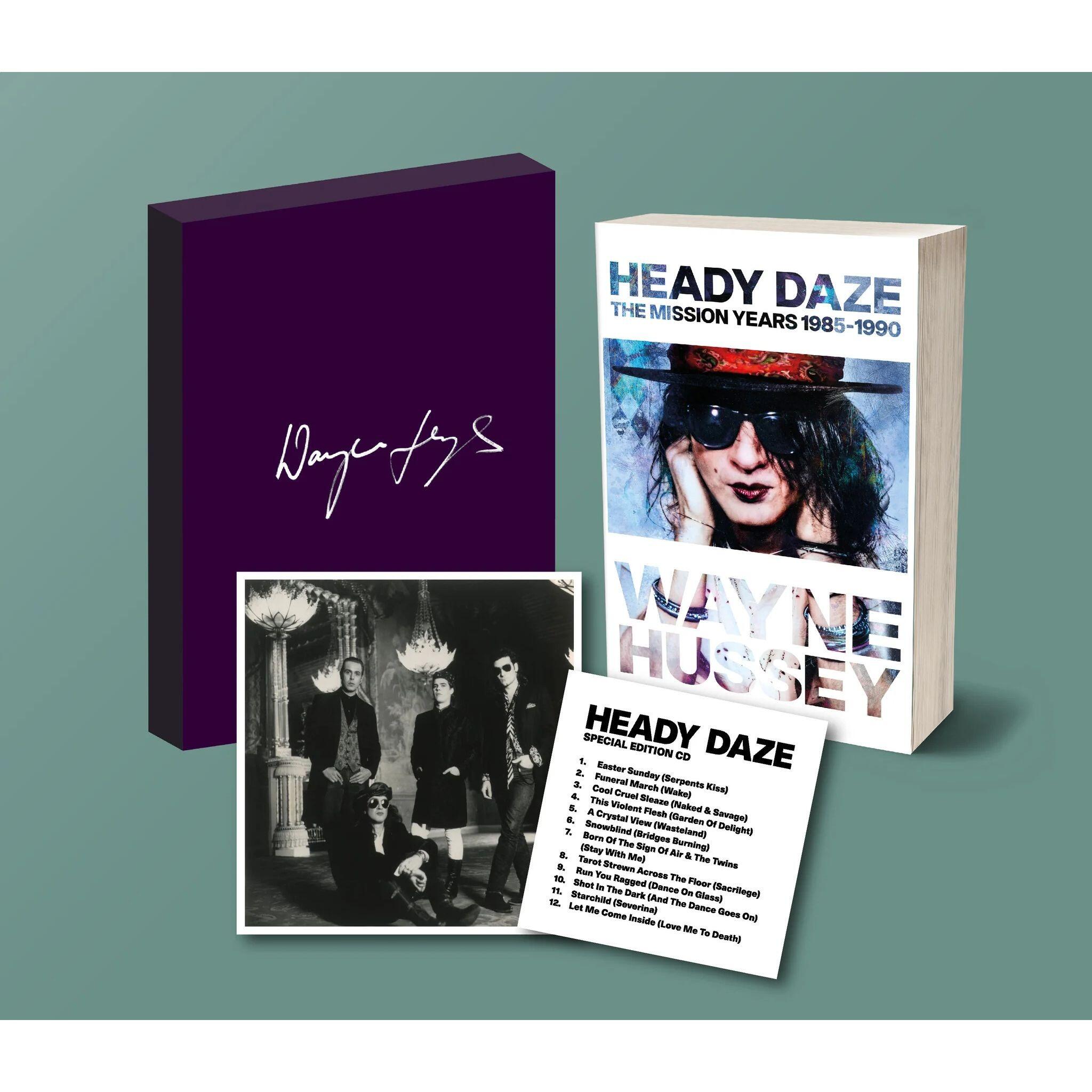 Wayne Hussey - Heady Daze - The Mission Years, 1985—1990 - (Special Edition Hardback Book Boxset) - SIGNED
9781913172176
In Stock
Wayne Hussey - Heady Daze - The Mission Years, 1985—1990 - Special Edition - (Special Edition Hardback Book Boxset) - SIGNED
The Deluxe Version of Heady Daze includes:
Heady Daze - Housed in limited edition slipcase
Wayne Hussey Demo CD - A CD of songs by Wayne that were intended for the second TSOM album but mainly ended up as early Mission songs
Limited edition Photograph print
Original Signed Authenticity Tip-In
Exclusive Heady Daze bookmark
Limited to 500 copies
Three of the boxes contain a golden ticket that entitles the owner to an exclusive prize. The first person to claim will receive a specially-commissioned guitar with Heady Daze branding, with additional two prizes for the runners up.
Picking up where the critically acclaimed Salad Daze left off, Heady Daze sees Wayne Hussey revisit the years from 1985 to 1990 leading The Mission through their formation to global success.
From headlining some of Europe's major festivals, playing with U2, Robert Plant and The Cure and sweeping the UK music papers' readers' polls, to the excesses of touring the world and the lurid headlines that followed them wherever they ventured, it's all here in this memoir packed full of candid moments and hilarious anecdotes.
Format: Special Edition Hardback Book Boxset
Extent: 464 pages
ISBN Product Code: 9781913172176
Release Date: Thursday, 20th April 2023