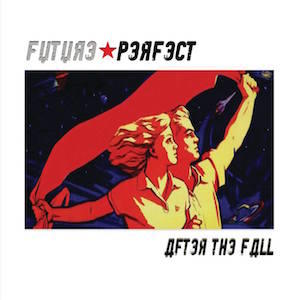 Future Perfect - After The Fall - (CD Album)
9008798196036
In Stock
Future Perfect - After The Fall - (CD Album)
"After The Fall" by Future Perfect is the 3rd album from the North Wales based Husband and Wife team of Simon and Rebecca Owen. This album deals with the subject of consequences. The actions from the decisions of self and others.
As well as using long time producer, Russ Hayes, Simon and Rebecca have collaborated with Northern Irish musican Noel Canney and have produced their most dynamic album yet. Their track "Fall" has received critical acclaim and radio airplay worldwide and is an indication of the direction of the new release.
"After The Fall" has been produced and mastered in wide stereo for an immersive and surrounding listening experience when played on headphones and through quality stereo systems.
CD Track Listing
Fall
Dangerous Desires
Walking on Knives
Neo Rom Com
Protect and Survive
ADSR
Spaces
Excess
Neo Rom Com (Destination Remix) (Bonus Track)
Priest of Excess (FP vs Immune System Remix) (Bonus Track)
(After The) Fall (Destination Remix) (Bonus Track)
Fall (Instrumental) (Hidden Bonus Track)
Catalogue Number: 9008798196036
Bar Code: CRCD FP02
Label: Conzoom Records
Release Date: 18th December 2015