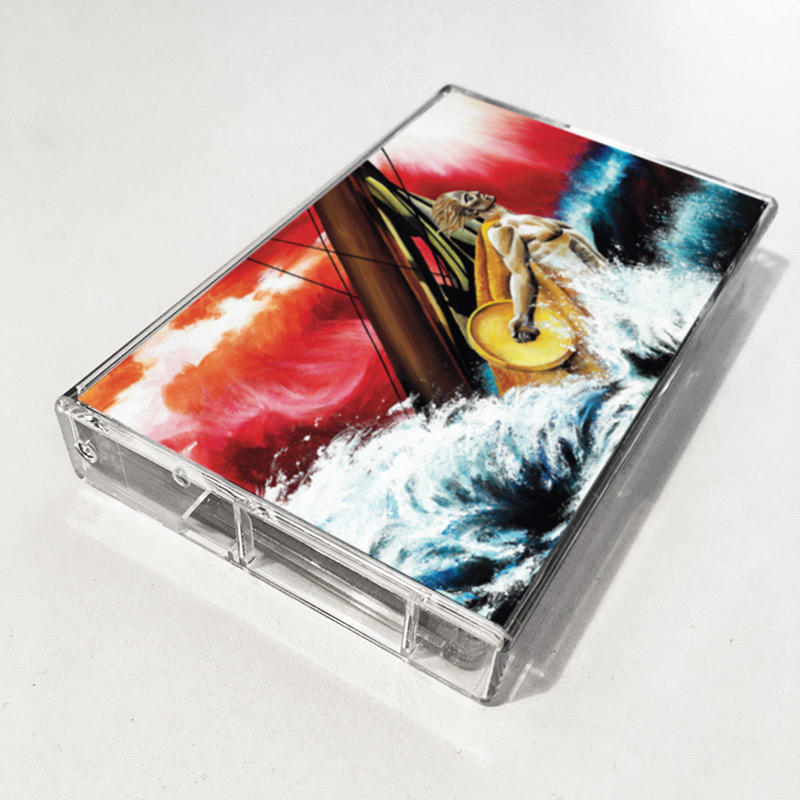 Erasure - World Beyond - (Cassette + Download Code)
5414940010053
In Stock
Erasure - World Beyond - (Cassette + Download Code)
Erasure have announced a collaboration with Echo Collective, the Brussels based collective of post-classical musicians best known for their ongoing collaborative work with A Winged Victory for the Sullen, Johann Johannsson, Dustin O'Halloran and Stars of the Lid.
The collaboration sees the entirety of Erasure's latest album, World Be Gone, given a post-classical rework. World Beyond was recorded over ten days by Andy Bell and seven performers from the Echo Collective: Margaret Hermant (violin, harp), Neil Leiter (viola), Thomas Engelen (cello), Jaroslaw Mroz (double bass), Gary De Cart (piano) and Antoine Dandoy (vibraphone, glockenspiel).
The album was produced by Echo Collective, mixed by Gareth Jones and arranged by the Echo Collective's Gary De Cart, Margaret Hermant and Neil Leiter. Neil Leiter from the Echo Collective explains, "The process of this project was really deconstruction and re-purposing. We started by listening to each track layer by layer, and then, using the layers that inspired us or we found essential, we reconstructed the tracks instrumentally. Each of the instruments in the band setup were chosen for their inherent capacities and roles. Often choosing which layer to put with each instrument was a question of matching roles and colours. By stripping so much away, we were able to find a new space for Andy to fill. The text of the songs became much more important in the overall construction of the songs, and Andy was free to explore more dynamics and vocal range."
The tracks featured on World Beyond show award-winning songwriters Vince Clarke and Andy Bell in a more reflective mood, giving the world and recent political upheavals a thoughtful examination. This new collaboration gives a new dimension to the tracks - including fan-favourites 'Still It's Not Over', which tackles the LGBT rights movement post-Stonewall, and 'Lousy Some Of Nothing', a ballad for our post-truth age - but the band's optimism about the future remains clear and bright. Andy Bell explains: "...the reinterpretations have brought such enormous context to the songs, it has created a new place for them."
The original idea for the album developed from Vince Clarke, who initially suggested that a single from World Be Gone could be given an orchestral reinterpretation, but as the idea expanded and took shape, he spoke at length to the Echo Collective ahead of the recording. "It was great to talk through ideas with Echo Collective and then see how their arrangements took shape. The collaboration has given elements of the album a whole new feel and Andy's vocals remain as powerful and uplifting as ever" says Clarke.
The collaboration is a natural progression from 1987's The Two Ring Circus, a companion EP for the band's second album, The Circus, which included several orchestral interpretations.
Format: Cassette + High Definition Download Code on the physical media.
Cassette Track Listing
Oh What A World
Be Careful What You Wish For!
World Be Gone
A Bitter Parting
Still It's Not Over
Take Me Out Of Myself
Sweet Summer Loving
Love You To The Sky
Lousy Sum Of Nothing
Just A Little Love
Format: Cassette + High Definition Download Code
Bar Code: 5414940010053
Catalogue Number: CSTUMM425
Label: Mute Artists
Release Date: Friday, 9th March 2018