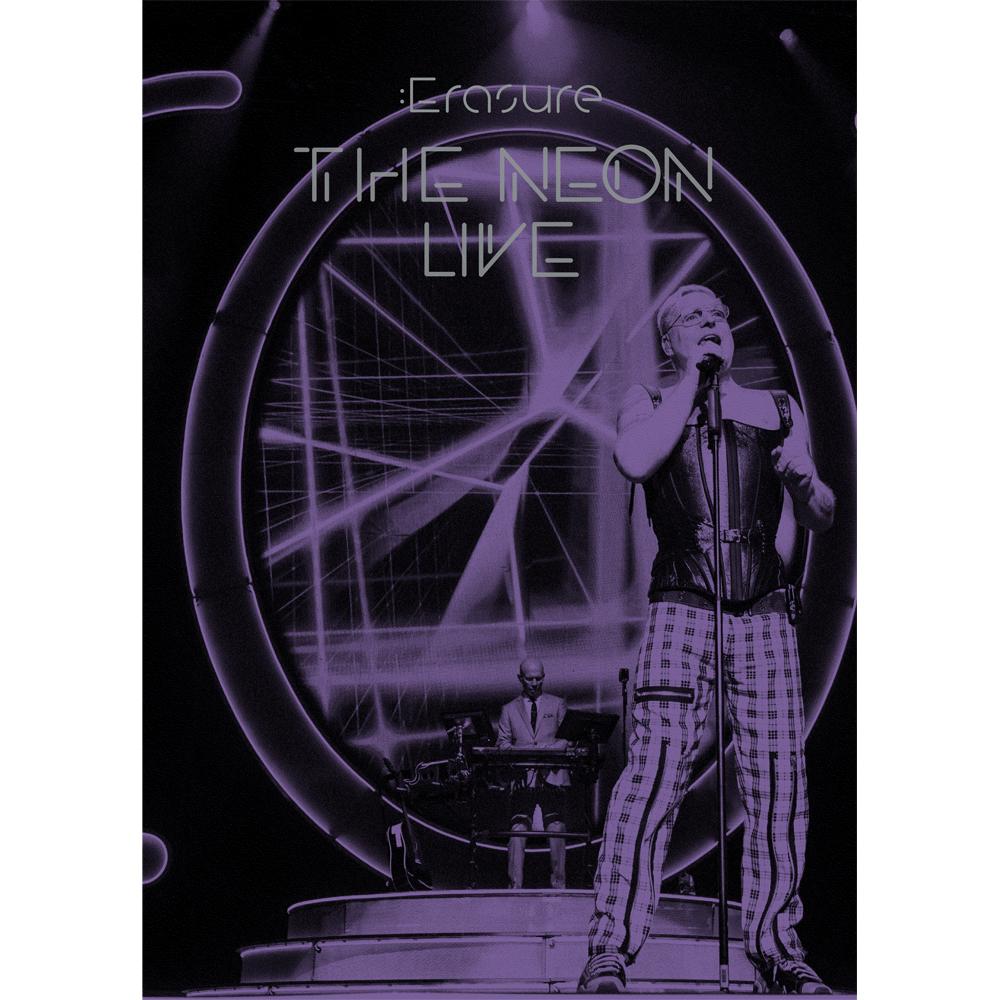 Erasure - The Neon Live - (4CD A5 Hardback Photobook Album) - pre-order [2022-08] - SOLD OUT
5060483412030
1 remaining
Erasure - The Neon Live - (4CD A5 Hardback Photobook Album)
Recorded at Manchester's O2 Apollo on 9th and 10th October 2021 this 4CD Erasure Information Service release is limited to 1500 copies and features Erasure's shows at Manchester's O2 Apollo on October 9th and 10th 2021 in their entirety. The four CDs come packaged in a deluxe 88-page hardback book format which contains live and backstage photographs and a selection of exclusive content.
Pre-orders of the 4CD deluxe hardback book edition also offers the opportunity to have your name - or a name of your choice - listed on the format's credits pages. Please specify the required name in the text box below.
Includes Free MP3 download of the Neon Live 2CD audio at the time of placing your pre-order. The files are delivered via email as five separate .zip files (so that each file is less than 50mb) and need to be downloaded and unzipped on a computer and transferred to your mobile device via iTunes or similar app, please check how to download and sync your preferred device to play your download before purchasing. Note that the download link will only be active for a limited period so please download as soon as possible.
Please note that all images are not final and may change.

"Erasure - The Neon Live - (4CD A5 Hardback Photobook Album)" is out August 2022 on Live Here Now and available for pre-order now.
NB: All products ordered with a pre-order will be dispatched together close to the latest pre-order release date. If you want earlier dispatched for another product then please place separate order(s).
Set List:
Chorus
Hey Now
Fill Us With Fire
Sacred
The Circus
Who Needs Love Like That
Nerves Of Steel
Blue Savannah
Chains Of Love
Turns The Love To Anger
Careful What I Try To Do
Sometimes
Save Me Darling
Shot A Satellite
Love To Hate You
Love Is A Stranger
Drama
Always
Stop
Push Me Shove Me
Victim Of Love
Oh L'Amour
A Little Respect
Format: 4CD A5 Hardback Photobook Album
Barcode: 5060483412030
Catalogue Number: LHN085BK
Label: Live Here Now
Release Date: August 2022