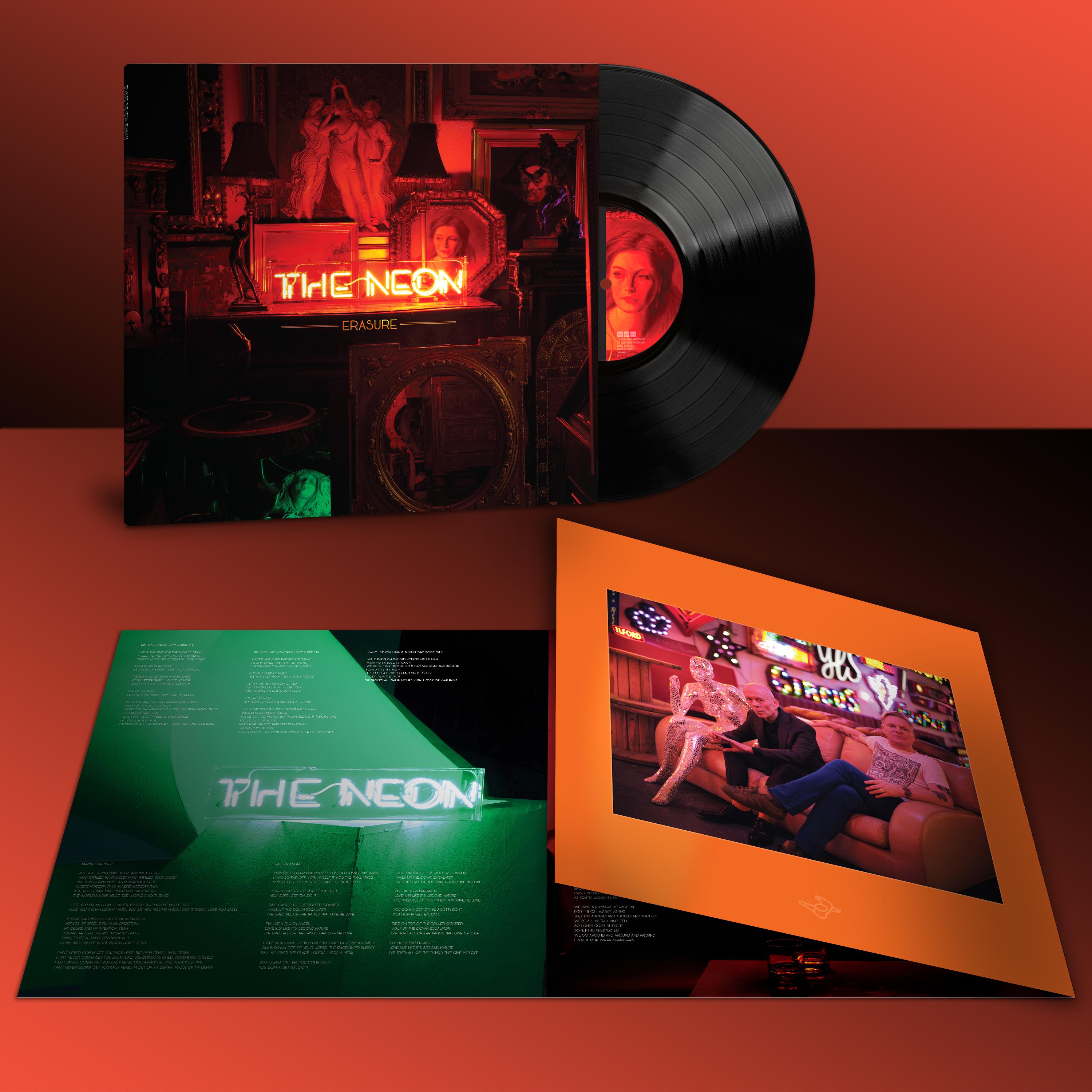 Erasure - The Neon - (Black Vinyl Album)
5400863030537
In Stock
Erasure - The Neon - (Black Vinyl Album)
ERASURE have announced details of their eighteenth studio album, The Neon.
The 10-track album was out on Mute on 21 August 2020, and available on multiple formats.
This listing is for the standard black LP version of the album. Comes with a download code on the physical product.
Taking inspiration from pop music through the decades, from bands Andy loved as a child through to the present day, he explains, "It was about refreshing my love – hopefully our love – of great pop. I want kids now to hear these songs! I wanted to recharge that feeling that pop can come from anyone."
The Neon offers us warmth and a brilliant brightness in our strange, silent times. It connects us to our pasts and our futures as it glistens with hope. It creates beautiful places where our imaginations can roam, bringing us together, twinkling and beaming.
The Neon puts you and me in the real world again, now and forever, lit up and alive.
Track Listing
Hey Now (Think I Got A Feeling)
Nerves of Steel
Fallen Angel
No Point in Tripping
Shot a Satellite
Tower of Love
Diamond Lies
New Horizons
Careful What I Try to Do
Kid You're Not Alone
Format: Black Vinyl Vinyl Album + Download Code
BarCode: 5400863030537
Catalogue Number: STUMM455
Label: Mute
Release Date: Friday, 21st August 2020