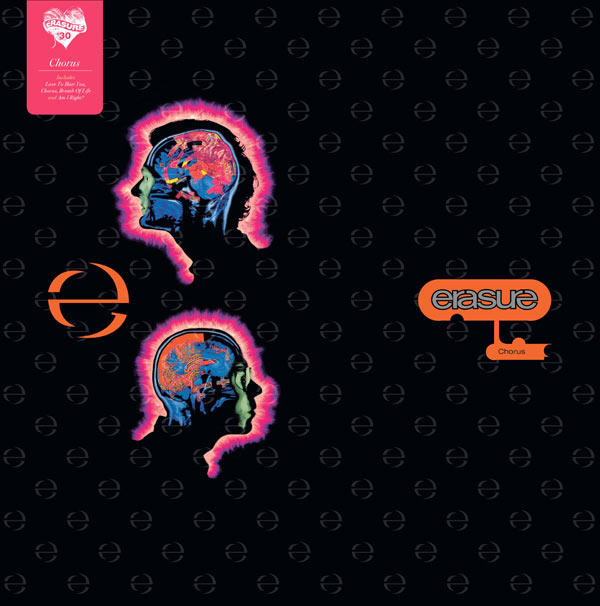 Erasure 30 - Chorus - (Heavyweight Vinyl LP)
5016025310951
In Stock
Erasure 30 - Chorus - Heavyweight Vinyl LP
Chorus is Erasure's fifth studio album, released by Mute Records in 1991 and shortlisted for the Mercury Music Prize in 1992. Not surprising when you consider how inventive it was, delivering four hit singles, including the impossibly catchy 'Chorus' and the flamboyant live showstopper 'Love To Hate You'.
Chorus proved that Erasure weren't just a '80s act – they threw themselves into the next decade with a record so accomplished and current that it became their third UK number one album in a row, achieving Platinum status. It also charted in Germany, peaking at number 13.
See the microsite that has been set up for the 'Erasure 30' releases at www.erasure30.com for sound samples and further details.
Side A
Chorus
Waiting For The Day
Joan
Breath Of Life
Am I Right?
Side B
Love To Hate You
Turns The Love To Anger
Siren Song
Perfect Stranger
Home
Catalogue Number: STUMM95
EAN: 5016025310951
Label: Mute/BMG/PIAS
Original Release Date: 1991
Reissue Release Date: Friday, April 8th 2016