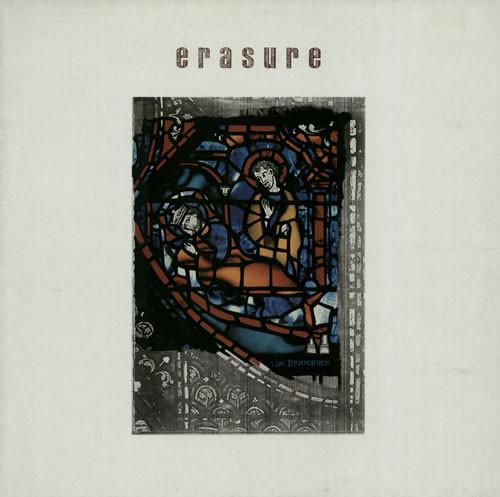 Erasure 30 - The Innocents - (Heavyweight Vinyl LP)
5016025310555
In Stock
Erasure 30 - The Innocents - Heavyweight Vinyl LP
By the time Erasure released their third album, The Innocents, in 1988, they had built up a devoted following and an impressive clutch of hit singles. Produced by Stephen Hague, The Innocents captured Vince and Andy's star in the ascendant; its huge pop sound and catchy choruses catapulting Erasure to super-stardom in their home country and giving them their long-awaited U.S. breakthrough. The Innocents heralded the beginning of a string of number one albums for the band and went double platinum in the UK, selling over 600,000 copies. It has gone on to sell over 5 million copies worldwide and is Erasure's best-selling album to date.
The Innocents spawned three hit singles; 'A Little Respect' (arguably their signature song), Ship Of Fools' and 'Chains Of Love'.
"Erasure - The Innocents" on 180g heavyweight vinyl with original artwork and packaging was released on Friday, 5th February 2016 and is available from Lexer Music now. The tracks are taken from the original vinyl masters so as to be as faithful as possible to the original release.
Side A
A Little Respect
Ship of Fools
Phantom Bride
Chains of Love
Hallowed Ground
Sixty-Five Thousand
Side B
Heart of Stone
Yahoo!
Imagination
Witch in the Ditch
Weight of the World
Catalogue Number: STUMM55
EAN: 5016025310555
Label: Mute/BMG/PIAS
Original Release Date: 1988
Reissue Release Date: Friday, February 5th 2016