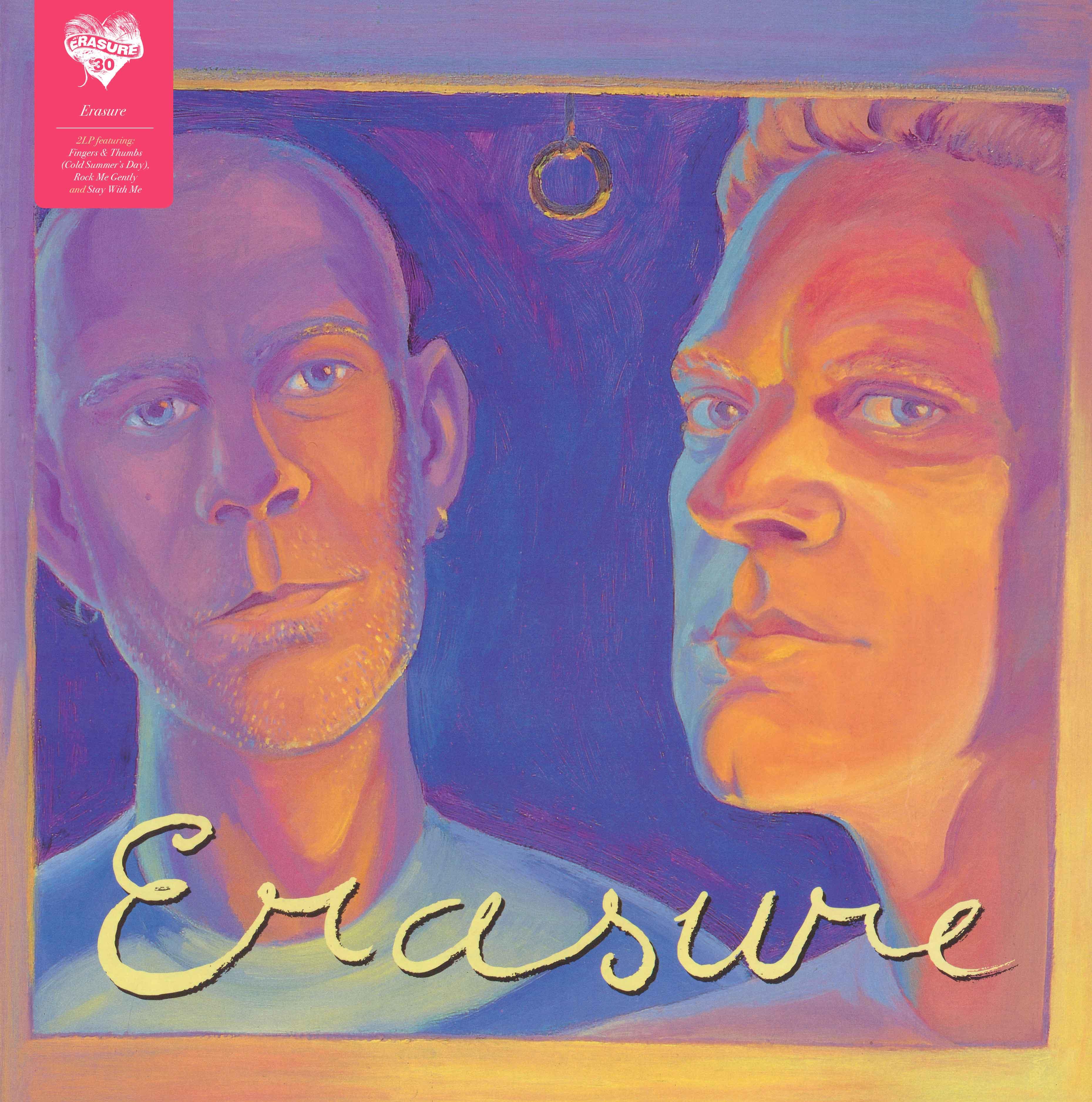 Erasure 30 - Erasure - (Heavyweight Vinyl Double LP)
5016025311453
In Stock
Erasure 30 - Erasure - Heavyweight Vinyl Double LP
Erasure is the seventh studio album by Vince Clarke and Andy Bell, originally released in 1995 and produced by Gareth Jones (Depeche Mode, Wire) and Thomas Fehlmann (The Orb).
A double LP, Erasure finds the boys in experimental and introspective form, with lush instrumentation that is undoubtedly influenced by the '90s dance/electro scene with its heavy basslines and occasional rave motifs, but still uniquely Clarkian in terms of composition. Andy's voice rings out as clear and true as ever, sometimes in the company of guest vocalists Diamanda Galas and the London Community Gospel Choir.
Although Erasure was a sonic departure from the catchy synth pop of its predecessors, its symphonic - and sometimes ambient - style makes it a favourite among Erasure fans.
Side A
Intro: Guess I'm Into Feeling
Rescue Me
Sono Luminus
Side B
Fingers & Thumbs (Cold Summer's Day)
Rock Me Gently
Side C
Grace
Stay With Me
Love The Way You Do So
Side D
Angel
I Love You
A Long Goodbye
Catalogue Number: STUMM145
Bar Code: 5016025311453
Label: Mute Artists
Release Date: Friday, 2nd September 2016