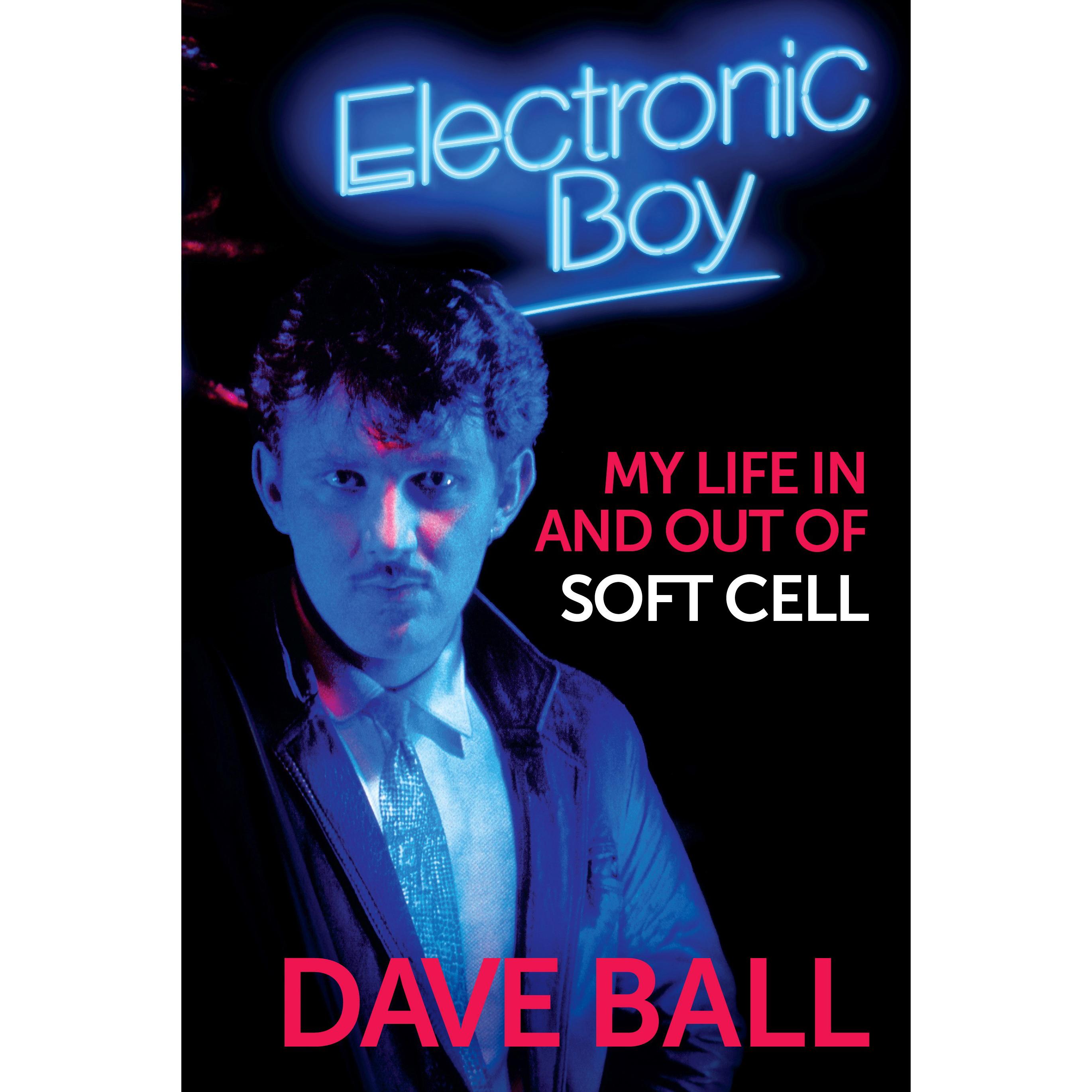 Dave Ball - Electronic Boy - (Hardback Book)
9781787601598
In Stock
Dave Ball - Electronic Boy - (Hardback Book)
As half of celebrated eighties duo Soft Cell, Dave Ball's long career in music has been quite the ride – not least creating the instantly recognisable electronic sound that made 'Tainted Love' a massive hit around the world.
In his refreshing autobiography, Dave Ball recounts a musical journey from his first home-made amplifier to falling for northern soul and becoming an electronic pop wizard, first with Soft Cell and later with The Grid. Dave then pursued a dazzling array of collaborations as well as intermittent reformations of Soft Cell and The Grid.
Electronic Boy is a compelling story from start to finish, told with relish, humour and honesty.
Frustrated by his provincial surroundings growing up in 1970s Blackpool, Dave Ball initially saw an escape in rock 'n' roll and had early ambitions to learn the guitar. But, before long, it was synthesisers, northern soul and the electronic music of Kraftwerk that obsessed him, even building his own amplifier out of mail-order components as a teenager.
Arriving at Leeds Polytechnic to study Fine Art, the very first person he spoke to was a fellow student named Marc Almond; the musical stars were aligned. Following the occasionally wild adventures from formation in a university studio to stratospheric heights after the success of 'Tainted Love', to their split and subsequent reunions – including selling out London's O2 Arena in 2018 – the whole Soft Cell journey is told frankly and fondly.
Beyond Soft Cell, Dave explores his long and creative career producing and performing with groups and artists such as The Grid, Nitewreckage, The Virgin Prunes, Billie Ray Martin, Vicious Pink and Kylie Minogue, as well as his own solo material. Dave also recollects the components and equipment used throughout his career, dutifully included for all the fellow electronic music buffs.
Electronic Boy is a wonderfully entertaining account of Dave Ball's colourful life in music, told in his own words.
Format: Hardback Book
Dimension: 234mm x 156mm, 320 Pages
ISBN Product Code: 9781787601598
Release Date: Thursday, 11th June 2020