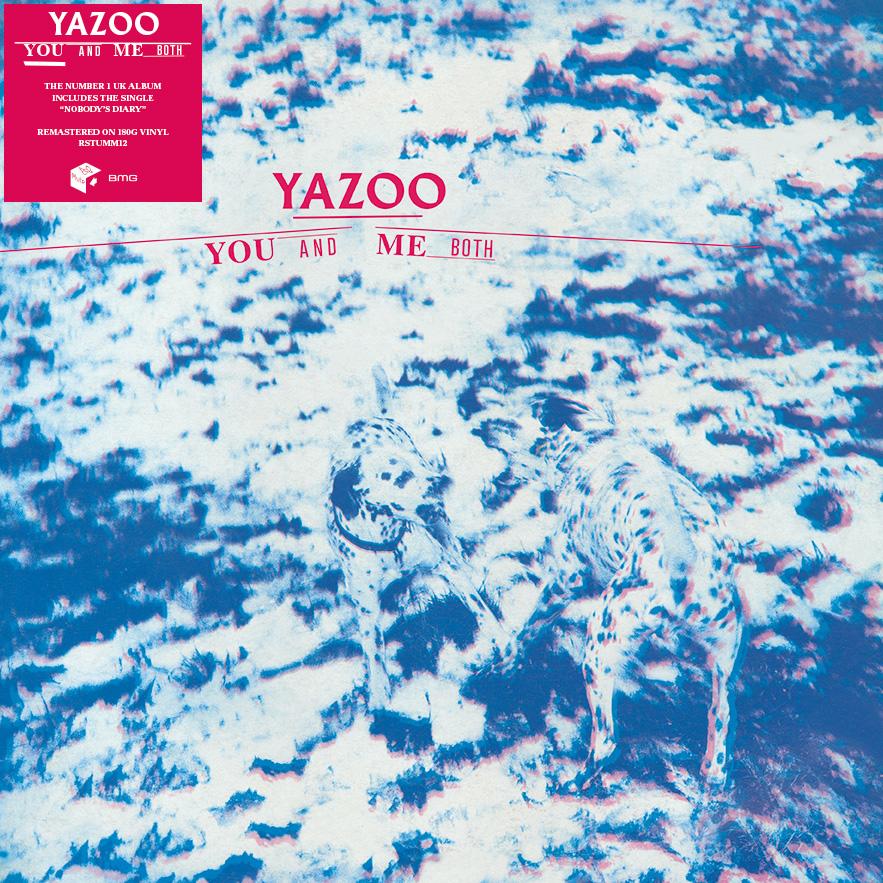 Yazoo - You And Me Both - (Remastered 180g Vinyl Album) - pre-order [2019-04-26]
4050538372311
Pre-Order
Yazoo - You And Me Both - (Remastered 180g Vinyl Album)
Yazoo's no. 1 UK album, the band's second and final record, featuring "Nobody's Diary", "Ode To Boy", "Mr. Blue" and "Walk Away From Love".
Out March 2019 in heavyweight remastered standard black vinyl taken off the back of the Four Pieces project.
Yazoo - You And Me Both, is out Friday, 26th April 2019 and available for pre-order now.
NB: All products ordered with a pre-order will be dispatched together close to the latest pre-order release date. If you want earlier dispatched for another product then please place separate order(s).
LP Track Listing
Nobody's Diary
Softly Over
Sweet Thing
Mr Blue
Good Times
Walk Away From Love
Ode To Boy
Unmarked
Anyone
Happy People
And On
Format: 1xLP Remastered 180g Vinyl
Catalogue Number: RSTUMM12
BarCode: 4050538372311
Label: BMG / Mute Records
Release Date: Friday, 26th April 2019