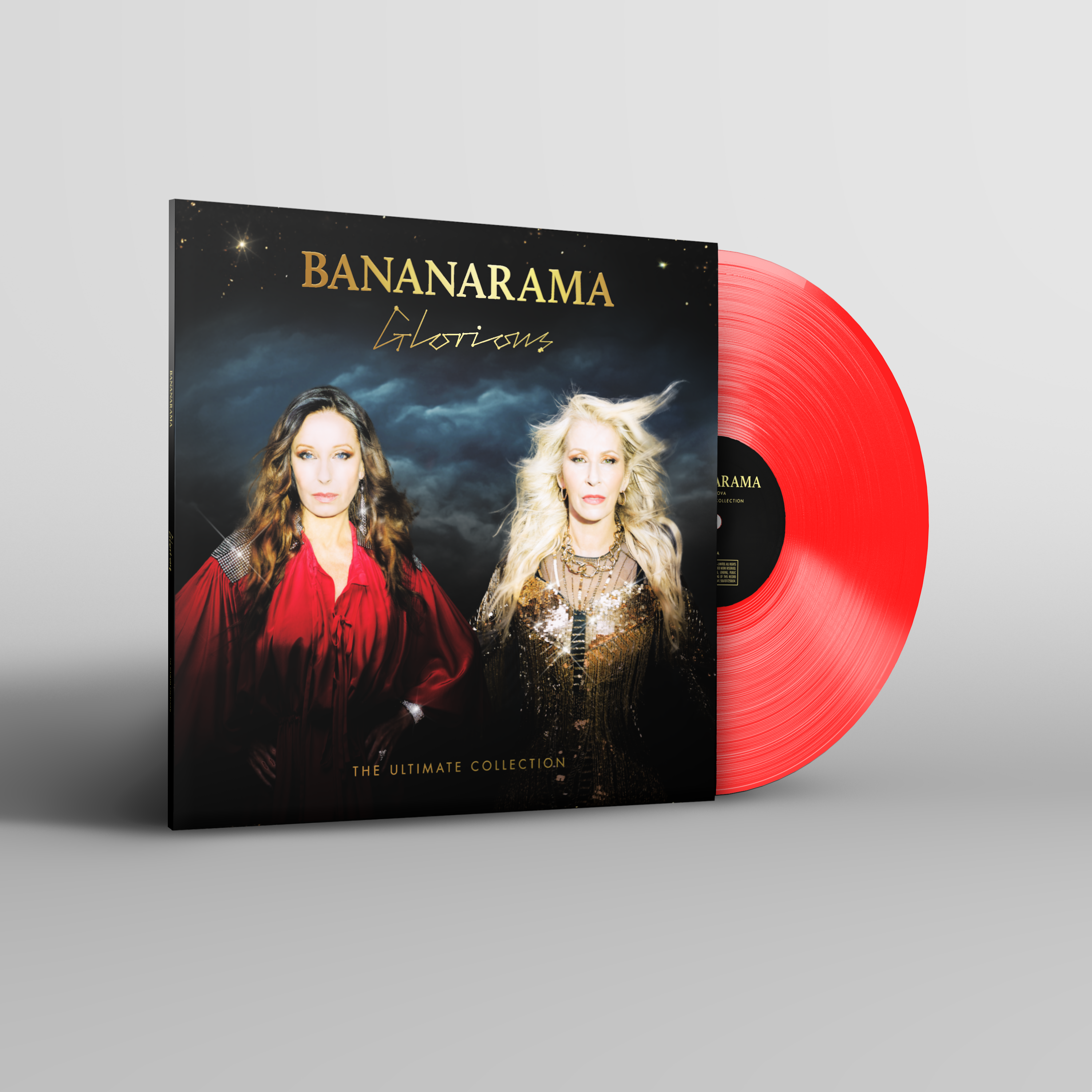 Bananarama - Glorious: The Ultimate Collection - (Highlights Edition 1LP Transparent Red Coloured Vinyl Album) - pre-order [2024-03-08]
5061017250975
Pre-Order
Bananarama - Glorious: The Ultimate Collection - (Highlights Edition 1LP Transparent Red Coloured Vinyl Album)
Bananarama celebrate over 40 years at the top with the release of 'Glorious - The Ultimate Collection'. This special edition of 16 tracks selected by Sara and Keren themselves, the album revisits every decade of the band's career, with hits including Cruel Summer, Venus, Love in the First Degree, Preacher Man, Move in My Direction and more, along with two new singles, Feel The Love and Supernova.
Bananarama are THE original girl group. They're featured in Guinness World of Records for the most internationally charted hits by an all female band, with in excess of 30+ million sales worldwide.
This format features The Boys Noize Rework of Venus (exclusive on this vinyl edition) alongside 7 other versions on vinyl for the first time.
"Bananarama - Glorious: The Ultimate Collection" is out Friday, 8th March 2024 on London Records and available for pre-order now.
NB: All products ordered with a pre-order will be dispatched together close to the latest pre-order release date. If you want earlier dispatched for another product then please place separate order(s).
Tracklisting
Side A
Cruel Summer (3am Mix) *
Robert De Niro's Waiting
Venus (Boys Noize Rework Edit) *
Love In The First Degree
Preacher Man
Movin' On (Disco Chic) *
Move In My Direction
Look On The Floor
Side B
Love Don't Live Here *
Stuff Like That *
Looking For Someone
Favourite
Masquerade
Forever Young *
Feel The Love *
Supernova *
* versions on vinyl for the first time
Format: Highlights Edition 1LP Transparent Red Coloured Vinyl Album
Barcode: 5061017250975
Catalogue Number: LMS1725097
Label: London Records
Release Date: Friday, 8th March 2024