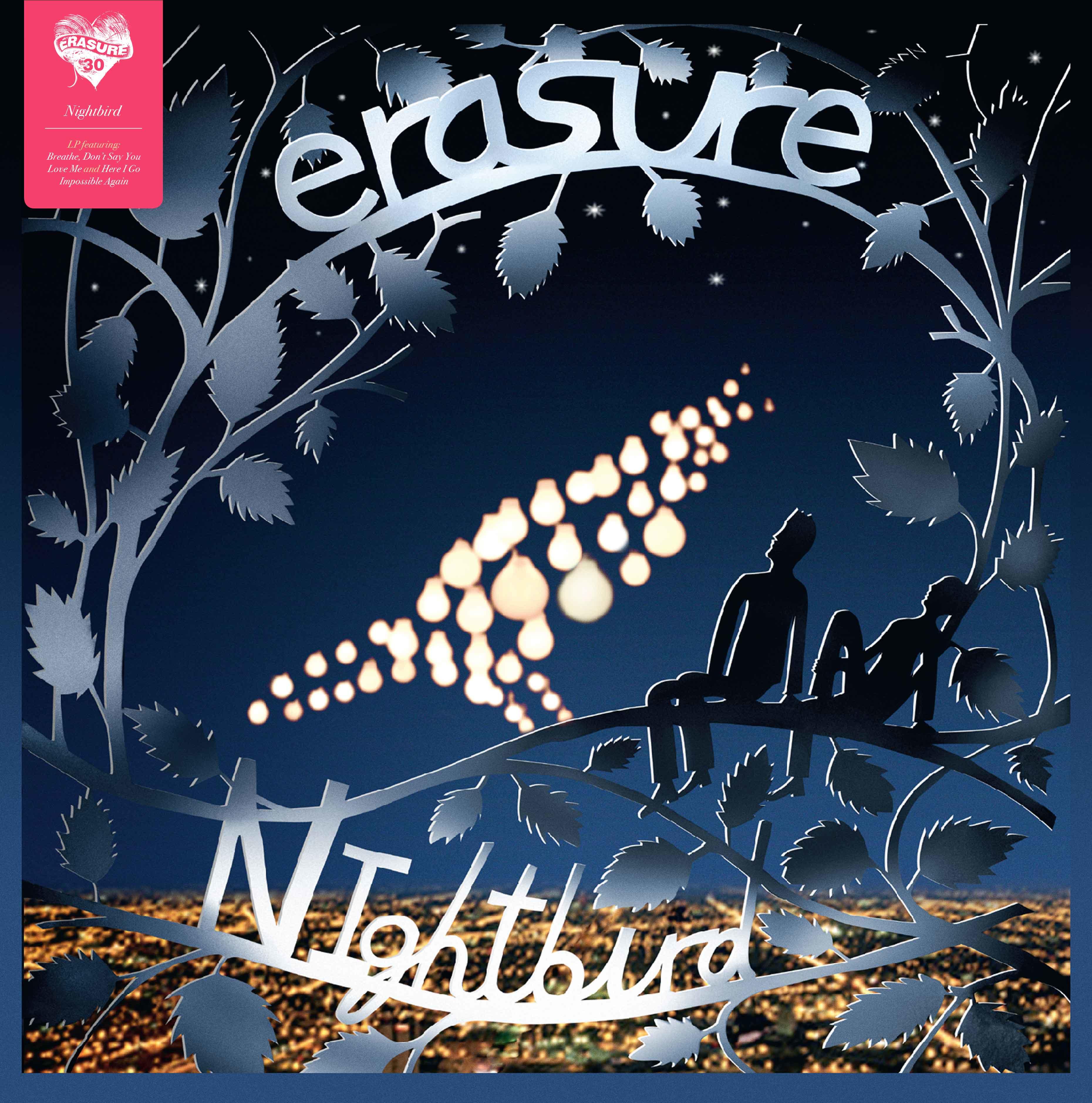 Erasure 30 - Nightbird - (Heavyweight Vinyl LP)
4050538189421
In Stock
Erasure 30 - Nightbird - Heavyweight Vinyl LP
Erasure's eleventh studio album, 2005's Nightbird has been described by critics as a "mature masterpiece" and a "return to form" by longtime Erasure fans, thanks to its fastidious production and dazzling three-minute pop songs. Some consider Nightbird to contain some of Erasure's best work, with songs that recall the heady hits on 'Chorus' and 'Wonderland'. Others liken it to the symphonic compositions to be found on the 'Erasure' album. The single 'Breathe' entered the UK chart at #4, their highest placing since 1994's 'Always'.
Nightbird was never issued on vinyl, so this reissue is the first time it has ever been available on LP, with artwork created from files used to produce the CD back in 2005.
See the microsite that has been set up for the 'Erasure 30' releases at www.erasure30.com for sound samples and further details.
Side A
No Doubt
Here I Go Impossible Again
Let's Take One More Rocket To The Moon
Breathe
I'll Be There
Because Our Love Is Real
Side B
Don't Say You Love Me
All This Time Still Falling Out Of Love
I Broke It All In Two
Sweet Surrender
I Bet You're Mad At Me
Catalogue Number: STUMM245
Bar Code: 4050538189421
Label: Mute Artists
Release Date: Friday, 9th September 2016