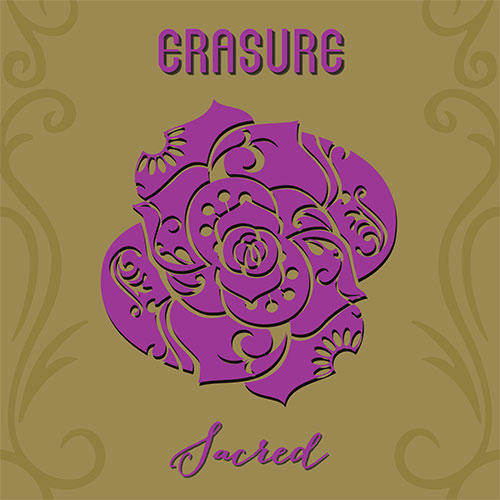 Erasure - Sacred - (EP CD Single)
5051083087582
In Stock
Erasure - Sacred - (EP CD Single)
The Third single from Erasure's new album The Violet Flame, Sacred was released on Monday, 16th March 2015. This 9-track EP CD Single features mixes by Chris Cox, Vibora Park, Black Light Odyssey, Rich B & Phil Marriott, 88Ninety and Fiben (The Blend Remix Competition Winner) along with a live rehearsal version.
This EP CD Single release is the third of three CD's that fit into the "Limited Edition The Violet Flame Single Collection" integrated slipcase alongside Elevation and Reason. The slipcase version of Elevation was made available for the Elevation pre-order and stock is still available until the batch runs out.
Erasure - Sacred was released on Mute on Monday, 16th March 2015 and is available exclusively from Lexer Music now.
Track Listing
Sacred - Single Mix
Sacred - Chris Cox Remix
Sacred - Vibora Park Remix
Sacred - Black Light Odyssey Remix
Sacred - Rich B & Phil Marriott Remix
Sacred - Chris Cox Dub
Sacred - 88Ninetys StellarMix8 Vox Remix
Sacred - Fiben Remix (Blend Remix Competition Winner)
Sacred - Live Rehearsal Version
Catalogue Number: CDMUTE532
Bar Code: 5051083087582
Label: Mute
Release Date: 16th March 2014