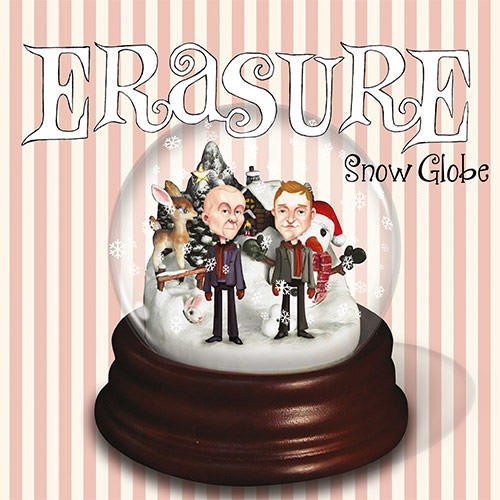 Erasure - Snow Globe - (CD Album)
5099940911328
In Stock
Erasure - Snow Globe - (CD Album)
The new Erasure album, Snow Globe, is a collection of original compositions and seasonal classics. The first single, Gaudete, is Erasure's take on the traditional Latin carol, which will be recognisable by many after Steeleye Span's version in the early 70s. The second single Make it Wonderful is a new composition and is also now available from lexer Music.
Erasure Snow Globe was released on Monday, 11th November 2013 and is available now.
CD Track Listing
Bells Of Love (Isabelle's of Love)
Gaudete
Make It Wonderful
Sleep Quietly
Silent Night
Loving Man
The Christmas Song
Bleak Midwinter
Blood On The Snow
There'll Be No Tomorrow
Midnight Clear
White Christmas
Silver Bells
Check out the Erasure Snow Globe microsite for full details of the snow globe release.